Pop-punk outfit Every Avenue have announced details regarding the UK release of their new full-length album, 'Bad Habits'. The album is set to be released on September 5th 2011 on Fearless Records, and its official cover artwork and tracklisting can be seen below: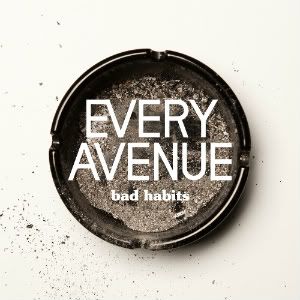 01.) Tie Me Down
02.) Whatever Happened To You
03.) There Tonight
04.) Fall Apart
05.) Just Getting Started
06.) Only Place I Call Home
07.) Someday, Somehow
08.) Hit Me Where It Hurts The Most
09.) I Can't Not Love You
10.) Watch The World
Founder & Editor for DEAD PRESS! | Atheist and antitheist. | Judge of the quick & the dead since 1989.