With a music video in the works for their next single, 'Arguing With Thermometers', St. Albans based quartet Enter Shikari have revealed a cheeky still from the final edit, and frontman Rou Reynolds doesn't quite look like he normally does. Take a look below (click for a larger sized image):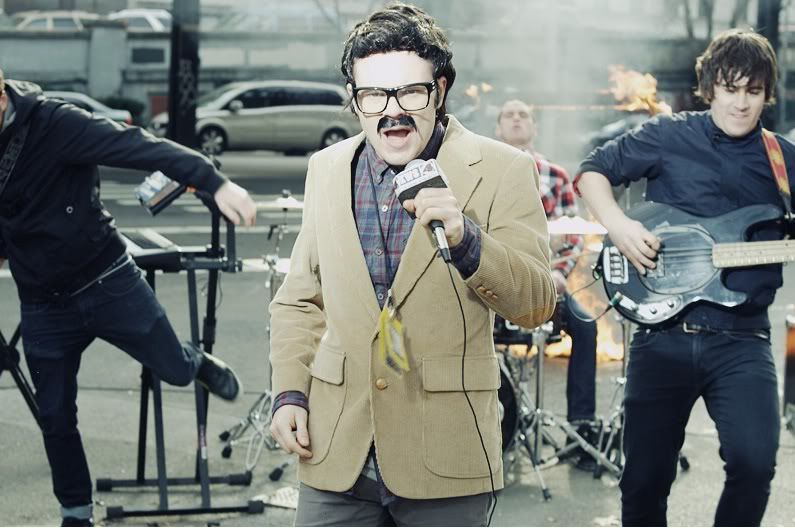 The 'Arguing With Thermometers' video is released soon, date still to be announced. The single is taken from their new album 'A Flash Flood Of Colour', released on January 16th 2012 on Ambush Reality.
Founder & Editor for DEAD PRESS!