Hardcore label Deathwish Inc. have released a new free-to-download summer sampler album, aptly titled 'Summer 2012 Sampler'. You can download the album from a variety of different sources and file hosting sites directly from the label's website by clicking the artwork below.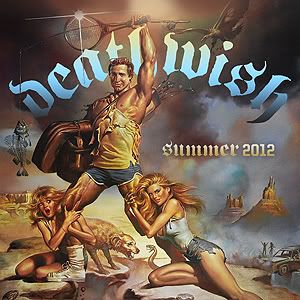 Bands included (in order of appearance): Narrows, Oathbreaker, Heiress, Whips/Chains, Rise And Fall, Give Up The Ghost (AN), Loma Prieta, Victims, Birds In Row, Code Orange Kids, Touché Amoré, Single Mothers, Living Eyes, Punch, Self Defense Family, Cursed, New Lows, Starkweather and Deafheaven.
Founder & Editor for DEAD PRESS! | Atheist and antitheist. | Judge of the quick & the dead since 1989.