Hardcore outfit Dead Swans are set to release their new 7-track EP 'Anxiety And Everything Else' through Bridge 9 Records on February 28th 2012, and can be pre-ordered now from the label's webstore (here). The EP artwork and tracklisting can be found below: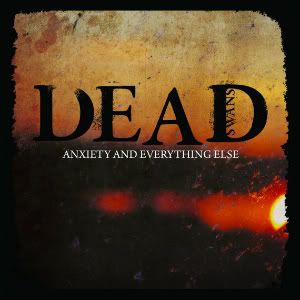 01.) I've Been Trying to Leave
02.) Summer of Hate
03.) Dead Until Dark
04.) Keep Them Shut
05.) Since Day One
06.) You Can Only Blame Yourself
07.) Southern Blue
Founder & Editor for DEAD PRESS! | Atheist and antitheist. | Judge of the quick & the dead since 1989.