Chart-topping Swedish metal outfit Dead By April have announced that their sophomore full-length will be released on November 7th 2011 through Spinefarm Records, entitled 'Incomparable'. A new single/video, 'Calling', will be made available on the run up to its release on September 19th.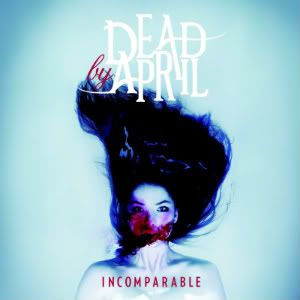 On top of this, the band have also confirmed a set of UK headline dates for November, which are as follows:
NOVEMBER 08 – SOUTHAMPTON, Joiners
NOVEMBER 09 – BIRMINGHAM, The Institute
NOVEMBER 10 – LONDON, The Garage
NOVEMBER 11 – GLASGOW, ABC 2
NOVEMBER 12 – NEWCASTLE, The Other Rooms
NOVEMBER 13 – MANCHESTER, Club Academy
Founder & Editor for DEAD PRESS! | Atheist and antitheist. | Judge of the quick & the dead since 1989.