Corey Taylor, frontman for Slipknot and Stone Sour, has officially become a best-selling author. His recently released first book, 'Seven Deadly Sins', crashed right into the Sunday Times best-seller this weekend at number 2 spot.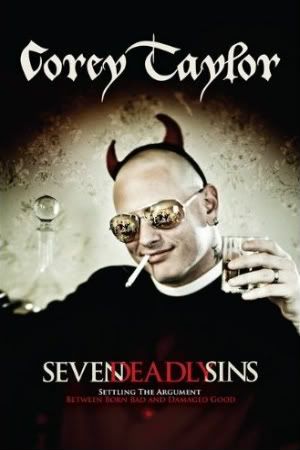 You can order a copy of 'Seven Deadly Sins' now from Amazon.
Founder & Editor for DEAD PRESS! | Atheist and antitheist. | Judge of the quick & the dead since 1989.