As part of the celebration of their 10-year anniversary of being a band, Coheed & Cambria's groundbreaking debut album, 'The Second Stage Turbine Blade', will be released on vinyl for the first time.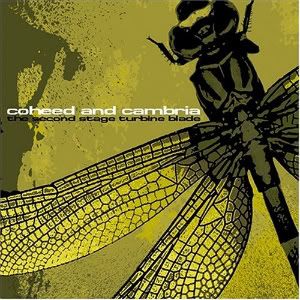 A transparent green vinyl "VIP Bundle" (limited to 3000) was put on pre-order last month at MerchNow.com, and has now almost sold out. Two more pressings of the record will be made available on April 5th; one exclusively to independent record stores on white vinyl and limited to 1000, and the other will only be available on the band's Neverender: SSTB tour dates. This version will feature a variant cover, be hand numbered on black vinyl, and also limited to 1000.
Founder & Editor for DEAD PRESS! | Atheist and antitheist. | Judge of the quick & the dead since 1989.