Liverpudial metallers Carcer City have released their debut full-length album 'The Road Journals' for free download. You can find the album's artwork, full tracklisting and download link below: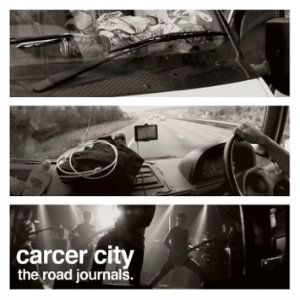 01.) Introduction
02.) Lifeless, Awaken
03.) The Constant Struggle
04.) Distance
05.) Ghosts, Part I (The Figure Brushed In White)
06.) Ghosts, Part II (The Seraph Garden)
07.) Ghosts, Part III (The Messenger)
08.) Mistakes I Have To Live With
09.) The Road Journals
10.) Disaronno Lips
11.) Eyes For The Blind, Ears For The Deaf
12.) 05.35
13.) If We Make It Home
The album can be downloaded for free from the band's official website (here).