Returning for its fifth year, Butserfest is back again with an awesome line-up spread across two stages. The day long festival takes place on September 17th 2011 at Queen Elizabeth Country Park near Petersfield, East Hampshire, and will be headlined by Welsh rockers Funeral For A Friend. The full line-up poster can be seen below: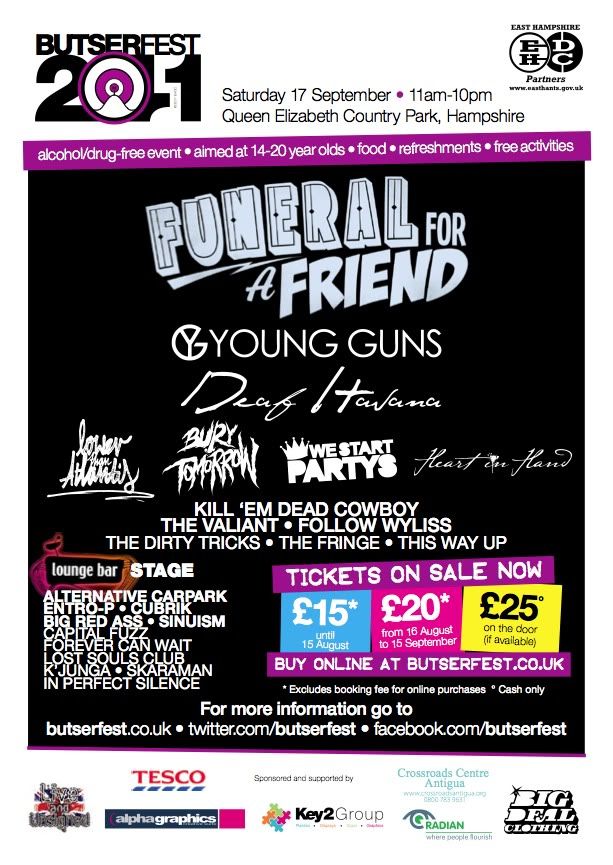 Tickets are priced at £20 in advance (or £25 on the day) and can be pre-ordered from here. All online purchases are subject to a booking fee.
Founder & Editor for DEAD PRESS! | Atheist and antitheist. | Judge of the quick & the dead since 1989.