Pop-punkers Broadway Calls are set to head on a short headline tour run of the UK in March to finish off their upcoming tour of Europe, bringing support from Gnarwolves and Great Cynics throughout. All UK dates of the tour along with a tour flyer can be seen below: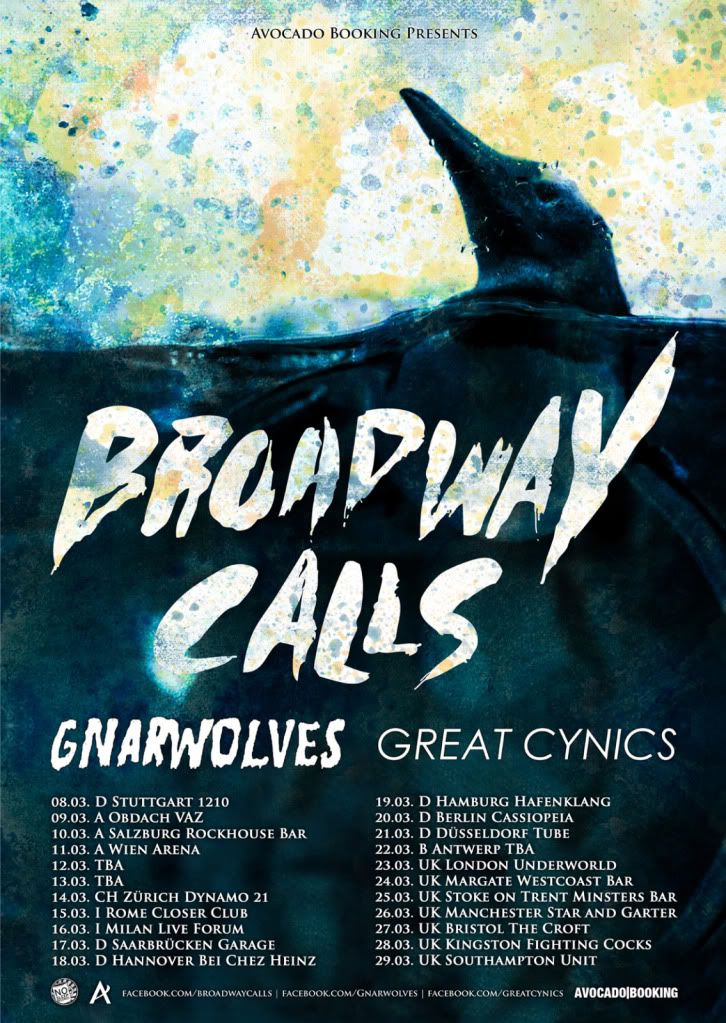 MARCH 23 – LONDON, Camden Underworld
MARCH 24 – MARGATE, Westcoast Bar
MARCH 25 – STOKE-ON-TRENT, Minsters Bar
MARCH 26 – MANCHESTER, Star And Garter
MARCH 27 – BRISTOL, The Croft
MARCH 28 – KINGSTON, Fighting Cocks
MARCH 29 – SOUTHAMPTON, Unit
Founder & Editor for DEAD PRESS! | Atheist and antitheist. | Judge of the quick & the dead since 1989.