Pop-punk quartet Bowling For Soup have revealed the official artwork and tracklisting for their upcoming 11th studio album, 'Fishin' For Woos', both of which can be seen below. The first single lifted from the album will be 'S-S-S-Saturday', and the album is set for release on April 26th 2011.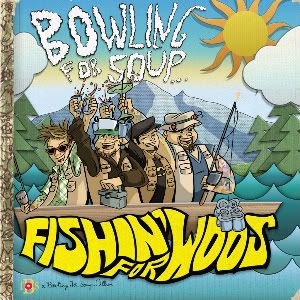 01.) Let's Pretend We're Not In Love
02.) Girls In America
03.) S-S-S-Saturday
04.) What About Us
05.) Here's Your Freakin' Song
06.) This Ain't My Day
07.) Smiley Face (It's All Good)
08.) Turbulence
09.) I've Never Done Anything Like This
10.) Friends Chicks Guitars
11.) Guard My Heart (2010)
12.) Graduation Trip
Founder & Editor for DEAD PRESS! | Atheist and antitheist. | Judge of the quick & the dead since 1989.