Rising British alternative rock acts Atlas&i and Evarose have announced a headline tour of the UK this June/July. Check the tour poster below for all of the announced shows: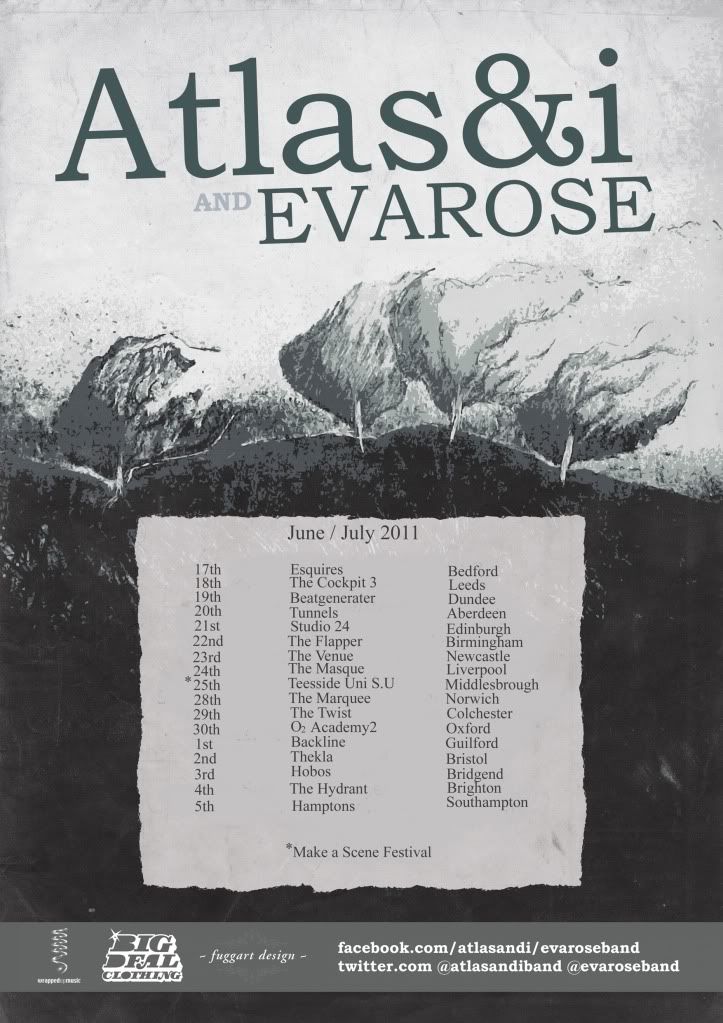 To see a full-sized version of the poster, simply click on it.
Founder & Editor for DEAD PRESS! | Atheist and antitheist. | Judge of the quick & the dead since 1989.