Sheffield grown 5-piece Bring Me The Horizon (or BMTH if you can't be bothered typing/saying their whole name) revealed the official artwork of their upcoming third full-length 'There Is A Hell, Believe Me I've Seen It. There Is A Heaven, Let's Keep It A Secret', released October 4th (UK)/October 5th (US).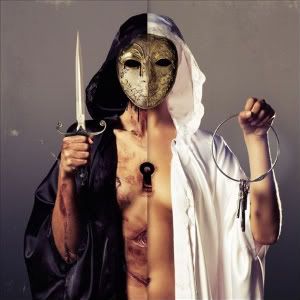 Along with this, the album's current tracklisting has also been revealed along with the featured artists on each track:
01.) Crucify Me [feat. Lights]
02.) Anthem
03.) It Never Ends
04.) Fuck [feat. Josh Francheschi of You Me At Six]
05.) Don't Go [feat. Lights]
06.) Home Sweet Hole
07.) Alligator Blood
08.) Visions
09.) Blacklist
10.) Memorial
11.) Blessed With A Curse
12.) Fox And The Wolf [feat. Josh Scogin of The Chariot]
Founder & Editor for DEAD PRESS! | Atheist and antitheist. | Judge of the quick & the dead since 1989.