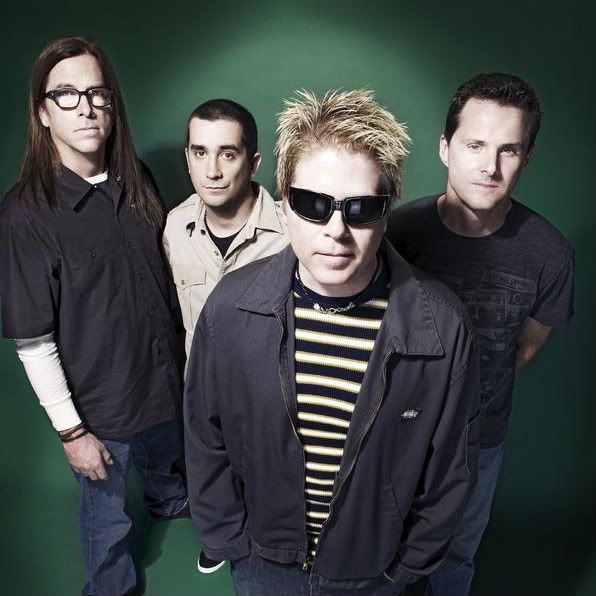 Date: June 14th, 2008
Venue: Main Stage, Download Festival
Support: N/A
Website: www.theoffspring.com
MySpace: www.myspace.com/offspring
Rating:

Though an old and respected punk rock band, The Offspring aren't really the kind of band that you'd expect to play and headline at a huge traditional metal festival and pull it off well, but this band were a surprisingly impressive act for their position at the end of the night. Not that they're not a good band by any mean, but that they're not a band you'd expect to see headlining Download festival.
'Greatest Hits' compilation album, including the golden oldies like 'All I Want' and 'Come Out And Play (Keep 'Em Separated)', and well-known releases like 'Want You Bad' and 'Hit That'. Once 'Pretty Fly (For A White Guy)' began, half of the crowd across the field were throwing right back at the band the catchy chorus lyrics, and the infamous "Give it to me baby, a-huh a-huh" line. For the end of their performance they close with one of the first songs to get them noticed on the rock circuit, 'Self Esteem'. Arguably not the most suitable song to close with, but definitely one that ended the night with the fans reminded of the old days and the band's roots.
Not what you'd expect to headline the main stage at a festival of this kind, but The Offspring did their thing exceptionally well and ended the day superbly.
Written by Zach Redrup