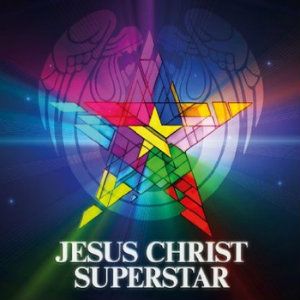 Date: September 30th, 2012
Venue: Arena, Manchester
Website: www.jesuschristsuperstar.com
Facebook: www.facebook.com/jesuschristsuperstar
Twitter: www.twitter.com/jcsthemusical
Rating:


Jesus Christ Superstar is one of Andrew Lloyd Webber' finest plays and I have been an avid fan of it since I was about 9 years old, so for it to be held in an arena with a huge scale production is a big thing for me. Set into today's modern times, this new adaptation of Jesus Christ Superstar is executed flawlessly. Gone are the robes and the Romans, instead, in the wake of all this 99% bullshit, Jesus is the leader of the 'revolution' (or, the 99%), desperate to overthrow the occupation of Rome. The high Jewish priests are the well dressed government and Jesus' fickle followers are the hollow minded morons who want to 'occupy Rome'. Just a side note, I don't think that Christians are hollow minded morons, I am just referring to the rebels in the play.
The superbly chosen cast not only had some of best on-stage chemistry I have ever seen, but they also out-did all my expectations. Ben Forster as Jesus was an excellent choice, after all, he was nominated by the public in that ITV show, Superstar. His voice took a little getting used to at first (like in 'The Temple') but when given the chance to shine (i.e. during the song 'Gethsemane'), you got to experience the sheer power and strength of his voice.
Melanie C outdid herself tonight; her voice ranging from bold to tender so very easily during her soliloquy. Not only that, but she makes a fantastic Mary Magdalene too. Love him or hate him, I can think of no other person who could have played King Herod as well as Chris Moyles did. Although you could tell his voice hasn't been classically trained, nor has he spent years at dance school, he could sing just fine and he did the character justice and I, amongst many, thoroughly enjoyed his performance.
Whoever thought of casting Tim Minchin as Judas Iscariot is nothing short of a genius. This is the best that I have ever seen him perform and that includes his own shows (of which, I have seen many). He completely immersed himself in his character and truly gave it his all. His anger at Jesus and Mary, his inner turmoil over turning him in and his agony over doing so all of which he did impeccably. However, nothing compares to Judas' harrowing and devastating decent into madness, leading to his suicide which genuinely moved me (that's not a spoiler, we all know that Judas dies). I knew Tim was a good singer, but I had no idea he was this good. He takes his voice to a whole new level; the sheer power and emotion he can portray is just staggering. I know this is a clichéd term, but Tim Minchin really does give the performance of a life time.
I went into the Manchester Arena expecting to see a good show, but this modernised version blew me away. The entire cast were simply incredible, each and everyone giving it their all, not the mention that the effects and live music were outstanding too. It's also the clever little things that were added that made this show great. For example, they had incorporated social media into everything, with banners saying follow #TheTwelve, Pilate was a high-end lawyer and King Herod had this glitzy and glamorous talk show which was the perfect medium for his song. This is by far the greatest version of Jesus Christ Superstar I have ever seen and I urge you to go and experience it too, while you still can.
Written by Andy Roberts