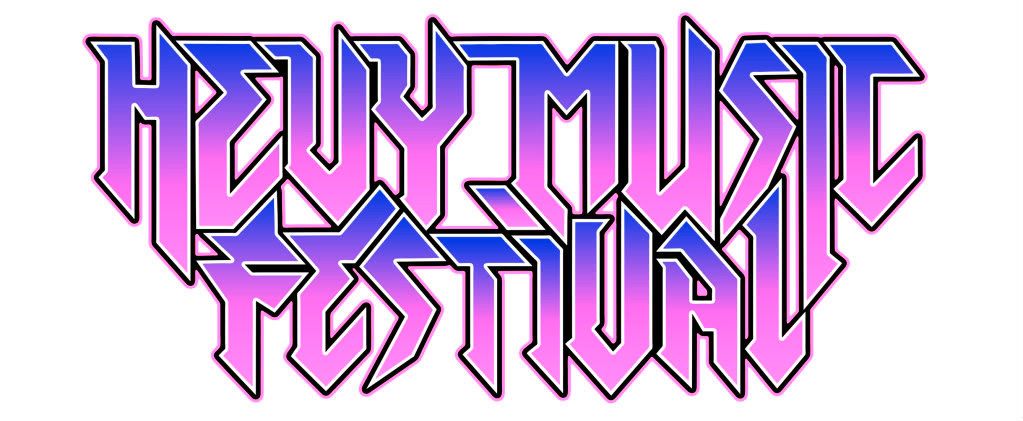 Date: August 5th, 2012
Venue: Port Lympne Wild Animal Park, Kent
Website: www.hevy.co.uk
Facebook: www.facebook.com/hevyfest
Twitter: www.twitter.com/hevyfest
Rating:

There's not many festivals out there who are situated near the grounds of a wild animal park (or, simply a zoo), let alone also supply a full weekend worth of some of the most talented punk, rock and hardcore bands that are around today. With a small and intimate festival site to boot, Hevy is easily one of the best independent weekend music festivals the UK has to offer. We went along to catch all the bands, the animals and the partying they had to offer:
---
ROCK SOUND STAGE
THE DESCENDENTS – 7/10
Closing the whole thing off with some proper old school punk rock, The Descendents may be in their older years now but they still pack a punch and know how to rock as much as the younger lot. The likes of 'I Wanna Be A Bear' and 'Coffee Mug' get the crowds moving and jumping along the live festivities one final time, truly bringing the 2012 edition og Hevy to a well deserved close. [ZR]
MADBALL – 8/10
Playing their set just before Converge was always going to be a daunting task, but Madball are definitely the band to do it. The New York hardcore pioneers have been around for two decades now and have learnt how to read a crowd and how to work them. Acknowledging the rather slow start from the crowd, frontman Freddy Cricien tells the crowd that they would work harder to get them going, and it certainly worked. Despite the omission of seminal song 'Set It Off', Madball demonstrate why they are still one of the best. [JP]
HUNDRED REASONS – 8/10
Surrey alt rockers Hundred Reasons performing their debut album 'Ideas Above Our Station' is definitely one of the main attractions for most at this year's Hevy. Of course, with everyone fully aware of the setlist to follow, the tent fills with people singing back nearly every word to every song back at the band. It is the hit singles 'If I Could' and 'Silver' that get the biggest reactions, for obvious reasons, making the band feel on top of the world and the crowd in return like they're at something very rare. Set closer and stripped bare track 'Avalanche' slowly draws their perf
H2O – 6/10
Legends in the hardcore punk scene, H2O's appearances in the UK are very few and far in between, giving the effect of feeling privileged just watching them. Masters in their craft, they hammer through their songs at a mile a minute. This is typical hardcore punk and may be criticised for being generic, but you have to remember, these are one of the originators. That said, I couldn't help but feel the songs were a little dated. Also, the downfall of having such short, fast songs is that you either need lots of them to fill your set or you just ramble on at the crowd between them. Unfortunately, vocalist Toby chose the latter, really killing any kind of energy they had going. [JB]
IGNITE
Sadly, we were unable to catch this band's set.
7 SECONDS – 7/10
Old punks don't need to learn new tricks. 7 Seconds provide one of the most nostalgic sets of the entire weekend, with 35 minutes of singalongs and good old fashioned bile. Playing a cover of 'If The Kids Are United' definitely wins a lot of the crowd over, and the general old school 'fuck you' attitude of this bunch of middle aged men was a warming site for any music fan with fondness for punk rock. [JP]
CRUEL HAND – 10/10
Playing on a big stage doesn't phase Cruel Hand in any way and a completely energetic performance from all five members gives the crowd the impetus to get moving as well. Dropping songs like 'Dead Weight', Cruel Hand very quickly show that they've come to Hevy to impress and even one of the guitars cutting out for the majority of a song doesn't let the momentum of the set drop in any way. A really nice touch is the shout outs to the side of stage and to UK hardcore in general, Stoke-on-Trent band The River Card getting a noticeable nod. There's even a time and place for some stand-up comedy: "Knock, knock" says bassist Seger, "Who's there?" the perplexed Hevy crowd replied, "Cruel Hand" finished Seger. Need you know anything else? [JP]
NIGHT VERSES – 7/10
Despite the experience and skill behind them gathered from a bunch of previous bands, notably The Sleeping, Night Verses are new on the post-hardcore market. With their debut EP online for free, the band could do much worse on kicking their career to a flying start, and thankfully their set backs up the need for attention. Douglas Robinson's exceptional voice is a hard level of quality to come by nowadays, especially in a live setting, and the likes of 'To The Ends Of The Earth' sound exceptional. This is only the beginning for Night Verses. [ZR]
MALLORY KNOX – 8/10
Early Sunday morning, Mallory Knox make their way onto the stage, admittedly hungover. However, this doesn't stop them from putting on an incredible show. The sheer power behind singer Mikey Chapman's incredible voice is enough to wake up even the most sluggish of audiences. Across the entire band, they are precise and flawless making for an impeccable performance. It's particularly refreshing to see a decent number of people in the crowd who were singing along to songs off of the band's 'Pilot' EP, showing Mallory Knox are certainly making an impression both live and on record. [JB]
---
PUNKTASTIC STAGE
CONVERGE – 10/10
With frontman Jacob Bannon restlessly stalking back and forth on stage during most of Madball's set, it's obvious for all to see that Converge are just as up for some carnage as the crowd. Opening on the truly epic 'Jane Doe', Bannon and co. set about laying waste to every single person packed into the tent. The instrumental skills of Kurt Ballou, Nate Newton and Ben Koller make the majority of other bands over the weekend look fairly amateur. Frontman Jacob Bannon is in as dark a mood as you would have expected, and introduces one of the new songs with the line "this is about holding something that I love in my arms, and watching it fucking die" before launching into incredibly intense new material off impending LP, 'All That We Love, We Leave Behind'. The part of the set that truly demonstrates how special a band Converge are isn't about the music; Bannon was giving the microphone out for people to sing along at the front and when a crowdsurfing fan missed his initial attempt at a microphone pass, Bannon jumps off the barrier and gives him a second shot on the mic. A really strong showing of the emotional connection between band and music. [JP]
VERSE – 9/10
Disbanding the rest of his band on stage so he can be at the barrier and in the face of the adoring and dedicated fans, frontman Sean Murphy is certainly a man of conviction and passion in what he speaks. If his speech about doing the importance and music and what it serves to people isn't enough, the honesty and emotion delivered in closing track(s) 'Story Of A Free Man' and all three of its chapters secured Verse's set as one of the most captivating of the weekend. Some guy even came out of the show with his eyebrow busted and bleeding. Intense. [ZR]
THE CHARIOT – 10/10
With the recent departure of their bassist, Wolf, many questions arose. Who could possibly take his place? Would they live up to his onstage antics? Would The Chariot be the same without him? In the end, none of these questions mattered. What did matter was the blisteringly wild performance from the group of people that make up The Chariot as we know it today. Their set is strangely predictable in parts, for instance the use of samples; bringing out extra drums for frontman Josh Scogin to play on; the deconstruction of the actual drum kit whilst it is still being played. We knew these things were coming, yet it didn't matter. It was still glorious and incredible and unlike any other live show. Their performance is untouchable, their attitudes nothing but humble and as the song 'The City' ended their set, it displayed the immense power they have over people. Seeing them live, you realise The Chariot aren't simply a band. They're a way of life. [JB]
RISE AND FALL – 7/10
Rise And Fall bring some serious dark vibes to Hevy for a Sunday afternoon. The Belgian powerhouses combine thunderous riffs with throat straining vocals to produce a sound not too dissimilar to that of Converge. While there isn't a great deal of movement from the crowd in terms of moshing, there is a great deal of headbanging and fist pumping to accompany the heavier riffs and breaks in the music. Playing in the daylight probably doesn't help them out too much, but Rise And Fall doesn't let it stop them. A really impressive set. [JP]
SUIS LA LUNE – 6/10
Commuting to the weekend festival all the way from Sweden, Suis La Lune are of course far from a local bunch. However, those who like their hardcore emotive and atmosphere a la La Dispute, this Gothenburg lot are right up your street. The emotion resonates clearly and harshly through the band's vocals and lyrics, instrumentally both hard-hitting and far from the norm. The band clearly aren't used to the large stage provided for them, and a more intimate setting may have racked up their performance from great to amazingly beautiful. [ZR]
LEWD ACTS
Sadly, we were unable to catch this band's set.
WORMS FEED – 8/10
Worms Feed are unforgivingly heavy. Noise blares out of the Punktastic stage, four menacing figures wait as the crowd prepare themselves for the visceral audio onslaught. Doomy riffs cut with fast paced evil create an unsettling atmosphere. Often bands of this niché lose their impact in a festival environment. Worms Feed did nothing of the sort. Like a black hole, they consumed all the light-hearted high spirits, leaving their mark on the festival. For a band not too well known in Britain, they certainly left their mark. I imagine people are going to remember Worms Feed and look out for them in the future. You should too. [JB]
ATTACK! VIPERS!
Sadly, we were unable to catch this band's set.
---
RED BULL BEDROOM JAM STAGE
VINNIE CARUANA
Sadly, we were unable to catch this band's set.
LEMURIA
Sadly, we were unable to catch this band's set.
LISTENER – 8/10
Listener had pull in a big crowd by the time they take the stage and after demonstrating their animosity at being stuck behind a barrier they kick off the set. Combining a La Dispute/Touché Amoré style instrumental attack with Dan Smith's often crazed vocal delivery, Listener are perhaps one of the most unique bands of the weekend. Highlight of the set is the hauntingly honest 'Good News First (Then The Pain)', which truly had the crowd hanging on every single word. A brilliant set by an intriguing band. [JP]
HAWK EYES
Sadly, we were unable to catch this band's set.
&U&I
Sadly, we were unable to catch this band's set.
PACER
Sadly, we were unable to catch this band's set.
THE SMOKING HEARTS – 7/10
Disappointingly, The Smoking Hearts get off to a bit of a slow start. Poor crowd participation threw singer Ben off kilter slightly. This may have been a blessing in disguise though. Never one to turn down a bit of old school rock 'n' roll rebellion, he hastily climbs the lighting rig to stand atop the speaker stack in an attempt to rouse the crowd slightly. This has quick effect, especially when the security has a problem and soon follow Ben up there. Cheers and claps all round as the final song crescendos and the acrobatic frontman jumps down, ending their set. I still couldn't help but think "would it have been as good if the security didn't get involved?", but fortunately they did proving for a more than entertaining performance. [JB]
REACHBACK
Sadly, we were unable to catch this band's set.
MECHANICAL SMILE
Sadly, we were unable to catch this band's set.
THE JELLYCATS
Sadly, we were unable to catch this band's set.
Written by Zach Redrup [ZR], Josh Peett [JP] and Jack Bastard [JB]
Founder & Editor for DEAD PRESS!