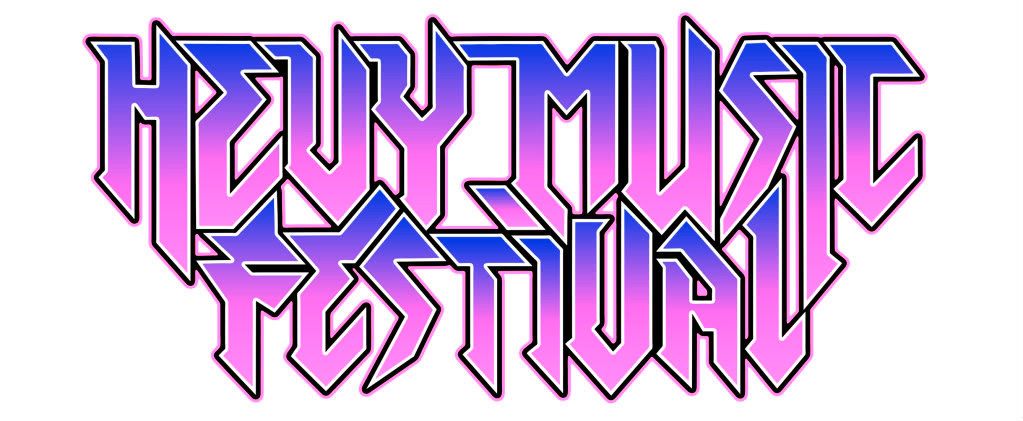 Date: August 4th, 2012
Venue: Port Lympne Wild Animal Park, Kent
Website: www.hevy.co.uk
Facebook: www.facebook.com/hevyfest
Twitter: www.twitter.com/hevyfest
Rating:


There's not many festivals out there who are situated near the grounds of a wild animal park (or, simply a zoo), let alone also supply a full weekend worth of some of the most talented punk, rock and hardcore bands that are around today. With a small and intimate festival site to boot, Hevy is easily one of the best independent weekend music festivals the UK has to offer. We went along to catch all the bands, the animals and the partying they had to offer:
---
PUNKTASTIC STAGE
ANDREW W.K. – 3/10
For weeks, I had been waiting for this very moment. Brimming with excitement and anticipation, I eagerly await his entry to the stage. A long, tension-building intro signals to commencement of this glorious occasion. He bowls onto the stage, like a filthy party warrior, full of energy and narcotics. The first song kicks in, a run-of-the-mill, no-frills, party tune. "I wonder when they're going to play 'Party Hard'", I think, "Maybe it'll be the penultimate track or even the finisher" I start to salivate at the thought of the last song of my awesome Saturday being one of the biggest party anthems ever. The first song ends.
"When it's time to party, we will party hard! Party hard!" is the next thing to be heard. My heart sinks. I look at my friends disappointedly. "What are you doing?! You've put your best track two songs into your set!" My comrades turn to leave. "Are you coming?" one of them asks. "No, I'll stay"
That was a mistake. From then on, song after disheartening song blares out of the PA, unidentifiable and shallow. Each song, sounding more and more like the one that preceded it. I had had enough. At face value, the performance had everything; hi octane guitar solos, manic riffs and even a scantily clad female counterpart. But, in reality, it lacked everything that would have made it a good show; diversity, ingenuity, originality and, erm, decent music making it very disappointing. [JB]
MESHUGGAH
Sadly, we were unable to catch this set.
MUNICIPAL WASTE – 8/10
Amidst all of the hardcore and pop-punk on offer, Municipal Waste come with just one mission: to thrash. The party thrash legends take the stage and took Hevy by the throat. Demanding a constant circle pit, the band power their way through party anthems such as 'Headbanger Face Rip' and 'Unleash The Bastards'. They definitely got one of the best crowd reactions of the weekend and in their own words, Municipal Waste did fuck us up. [JP]
THIS IS HELL
Sadly, we were unable to catch this set.
ROLO TOMASSI – 5/10
The erractic Sheffield based outfit that are Rolo Tomassi are always reknowned for their energetic and ballsy sets. However, on this instance, the band seem a little restrained and lacking that fire that they always carry with them. Admittedly, some sound issues plague the set from start to finish, making Eva Spence's demonic screams sound more like a dog barking into a microphone, and James Spence's mic even cuts out a few times. 'Party Wounds' still sounds raw and passioned, but not even a fraction of how it should be. [ZR]
DEVIL SOLD HIS SOUL – 9/10
Their atmospheric soundscapes have admittedly not always been the most acceptable and not everyone has the patience, but there's a feeling as of late that once new album 'Empire Of Light' drops, things are going to escalate for London's Devil Sold His Soul. The Hevy crowd clearly feel so too, 'No Remorse, No Regrets' sounds nothing short of spectacular, 'Drowning/Sinking' gets the crowds screaming and singing along to Ed Gibbs' and despite being cut short a few seconds into what should've been set closer 'Hope', the crowds applause and chorus of praise confirms that things are going to skyrocket for DSHS come September 17th. [ZR]
BURY TOMORROW – 6/10
Though their metalcore stomp is something that had been eagerly awaited by the festival goers, sadly due to sound issues beyond their control, Bury Tomorrow aren't quite able to deliver will full force. Songs like 'Royal Blood' and 'Anything With Teeth' get the pits moving and lungs singing, and a short fight even breaks out in the midst of the crowd. Still, the band make the best out of missing a good 5 or so minutes from the start and end of their set. Good effort guys. [ZR]
FEED THE RHINO – 8/10
London hardcore lads Feed The Rhino are certainly receiving much hype following the recent release of their sophomore album, 'The Burning Sons'. Still, those who love them on record and are yet to see the band live, you're nowhere near experiencing their full power. Frontman Lee Tobin is a very charismatic and engaging frontman, and the floods of crowdsurfers throughout their choatic performance demands your strict attention. Even more so when Lee gets into the thick of it himself. [ZR]
THE SAFETY FIRE – 7/10
It's not every day you see a progressive metal band all wearing hawaiian floral shirts. This rare sighting from none other than The Safety Fire then at least turns a few heads before pointing all the rest in their direction with their soaring yet crushing set. 'DMP (FDP)' and 'Huge Hammers' sound massive and technically crisp and exhilirating. To top off all the unexpected acts, how many bands do you know offer a competition prize of a erotic DVD of the band to the most energetic crowd? The Safety Fire did, pretty sure it was just a joke though, maybe. [ZR]
CAMPUS – 9/10
Such heavy music doesn't always go down so well so early in the morning, but like it or not Campus destroy the Punktastic stage, first thing on Saturday. Opening to a long sample, the band explode on to the stage. Their mix of heavy yet melodic has people moving but also singing along, which was uplifting to see for a band relatively small in the UK. Singer, Martjin putting so much energy into his performance that, he admits, his heavy English breakfast almost makes a second appearance. This doesn't deter him putting his heart and soul into the show and as a finale; he jumps down, clears the barrier and comes into the crowd to finish off their set. [JB]
---
ROCK SOUND STAGE
GLASSJAW – 10/10
It goes without question that New York's post-hardcore heroes Glassjaw are easily one of the most respected and loved bands on the whole of the festival's line-up. Despite releasing some more melodic and arguably experimental stuff as of late, GJ know how to cater to the crowd and stick solely to their heavier, melodic yet barbaric material. 'Tip Your Bartender' and 'Mu Empire' get the motions soaring from the get go, and the amount of people screaming back the words during 'You Think You're (John Fucking Lennon)' is almost incomprehendable. The only flaw in their set is the shortness. Glassjaw, evidently Hevy Festival 2012 is entirely yours. You own it now. [ZR]
NORMA JEAN – 9/10
Full of energy and excitement, Norma Jean rush on to the stage. Their perfect balance of breakdowns with off-time arrangements stir up the crowd into an almighty flurry of vigour. The relationship between the crowd and frontman, Corey is that of unison. He feeds off the audience just as much as they're feeding off him allowing for an incredible experience. A notable detail of the set was the amount of times Corey requested the crowd to put their "horns in the air"; not only for the sheer amount of times he does this, but for the irony in the sense they make a point of being a Christian band. [JB]
A WILHELM SCREAM
Sadly, we were unable to catch this set.
SET YOUR GOALS
Sadly, we were unable to catch this set.
PIANOS BECOME THE TEETH – 9/10
As one of the 'oddballs' of the festival, Pianos Become The Teeth don't let that deter them from putting on an extraordinary show. Quiet, elegant melodies set the tone leading into intense, heartfelt flashes of energy and emotion lifting the crowd up. The set was a piece of performance art rather than the usual ritual of speaking nonsense between songs, never letting the atmosphere they had worked so hard to create, to diminish; a beautiful, powerful show that few other bands could replicate or match. [JB]
BALANCE & COMPOSURE
Sadly, we were unable to catch this set.
SEAHAVEN – 6/10
Toning things down dramatically from the stampeding metal that preceeded their set, Seahaven's emo-esque indie rock style couldn't be further apart from most of the festival's line-up. Still, they say variety is the spice of life, and it seems a little change from the norm is just what the Hevy crowd were after. On stage, the band seem a little at unease and uncomfortable to their surroundings, but their melodic tracks like 'Prague' act as a welcome breather from the brutality to follow. [ZR]
MARTYR DEFILED – 9/10
Usually turning your local underground club or rock venue into a tight limb covered sweatbox, it's a little odd seeing Lincoln's Martyr Defiled up on a open air stage. Regardless, the metal bruisers still manage to lay waste of what they had before them. With new EP 'In Shadows' on the way, the buzz is rising for these guys at a supreme rate, and the likes of new offerings 'Nemesis' and 'Vultures' proves they're providing supreme goods. Vocalist Matt Jones jumping into the midst of the crowd through the final seconds of 'Collusion' proves to be a strong highlight, as does the moment everyone reaches for the microphone from him during closer 'Goldstein' like a bunch of hobos fighting over a scrap of food. Simply stunning. [ZR]
CROCUS – 7/10
The final show Crocus will ever play falls in front of the Hevy audience like a wild beast intent on going out with an almighty roar. From the very start of the set, the intensity of the band is not to be questioned, they're going out in style. The intensity isn't without fun though, as anyone who witnessed the midset drummer swap will attest to. Giving free reign to your drummer to drink whiskey from the bottle and throw himself into the crowd at will is a decision that most bands should take. Most pleasingly was that the complex melodies that Crocus weave aren't lost on the big sound system and they sounded great throughout. A brilliant final set that shows this band should have received far more attention before they broke up. [JP]
THE SOCIAL CLUB
Sadly, we were unable to catch this set.
---
RED BULL BEDROOM JAM STAGE
BRUTALITY WILL PREVAIL – 10/10
Watching Brutality Will Prevail return to Hevy this year feels like the next chapter in the book for the South Wales tour de force.With the promise of new songs, BWP were set to destroy the RBBJ tent, and destroy they did. Opening on 'Trapped Doors Moving Walls', BWP easily hit their stride, demonstrating just why they are one of the best hardcore bands in Europe at the moment. Dropping two new tracks, including 'The Path', BWP have the crowd eating out of the palm of their hands for the entire set. Frontman Ajay is in a commanding mood, instructing the crowd to "stage dive, from your soul", even venturing to the front barrier to dish out the microphone on the singalong parts, fully engaging the fervent crowd before him. Once again, BWP came to Hevy and totally dominated the crowd. [JP]
EISBERG
Sadly, we were unable to catch this set.
LANDSCAPES
Sadly, we were unable to catch this set.
THE LONG HAUL – 7/10
Another hardcore on the rise at the moment, The Long Haul are definitely a band who put their all into their set. Fans on the frontrow are screaming back every single word to frontman Harry Fanshawe, who is screaming the words so hard it's a mystery why his lungs don't fire out of his mouth. 'Holes In The Ground, Bliss In The Skies' is just one of the few highlights from this Southampton outfit. [ZR]
VALES – 9/10
After recently having to change their name from 'Veils' just a few weeks prior, Vales haven't had the easiest ride recently. However, when the band come onto the RBBJ stage to a packed out tent and vocalist Chlo Edwards bearing a grin like a Cheshire cat from start-to-finish, it's clear the band are unaware and totally grateful of the size and support of their fanbase. Tracks like 'Standing Alone (Isolation)' and 'Stallions (Adrenaline)' sound enigmatic yet feral and furious. Definitely a band on the rise to great things. [ZR]
DEAD HARTS
Sadly, we were unable to catch this set.
GOLDEN TANKS
Sadly, we were unable to catch this set.
ADELAIDE
Sadly, we were unable to catch this set.
I DIVIDE
Sadly, we were unable to catch this set.
STRANGLE KOJAK
Sadly, we were unable to catch this set.
Written by Zach Redrup [ZR], Josh Peett [JP] and Jack Bastard [JB]