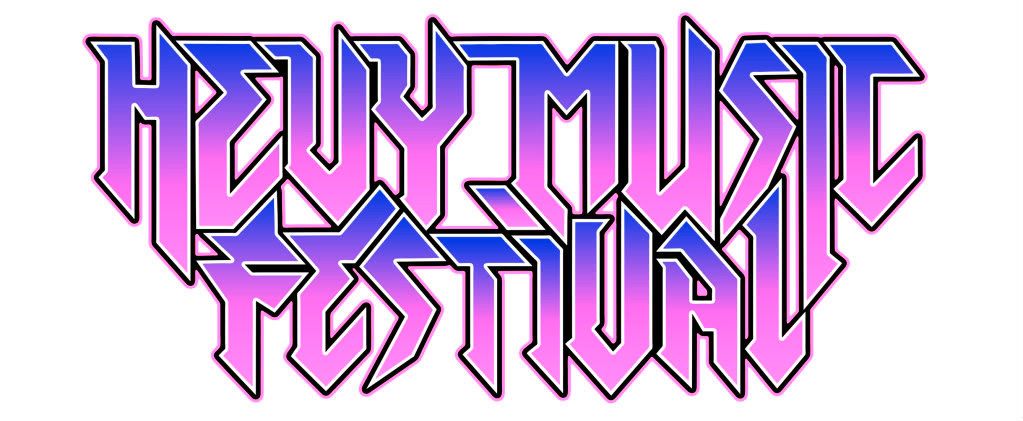 Date: August 3rd, 2012
Venue: Port Lympne Wild Animal Park, Kent
Website: www.hevy.co.uk
Facebook: www.facebook.com/hevyfest
Twitter: www.twitter.com/hevyfest
Rating:

There's not many festivals out there who are situated near the grounds of a wild animal park (or, simply a zoo), let alone also supply a full weekend worth of some of the most talented punk, rock and hardcore bands that are around today. With a small and intimate festival site to boot, Hevy is easily one of the best independent weekend music festivals the UK has to offer. We went along to catch all the bands, the animals and the partying they had to offer:
---
ROCK SOUND STAGE
DEAF HAVANA – 4/10
Whether it be that they were out of practice or just having an 'off day', something just isn't quite right with Deaf Havana. Their performance seems tentative, almost lethargic. The lack of urgency, passion and even interest hinders them greatly, leaving the crowd slightly disappointed. They start to get into the swing of things later on into their set, but from a band of this calibre, a knock-out performance is expected from the outset, not halfway through. A beautiful acoustic rendition of 'Friends Like These' does, however, save them at the last minute making for a very atmospheric end to their set and the day. [JB]
LOWER THAN ATLANTIS – 9/10
When Lower Than Atlantis walk out, something seems different. Instead of being stood in a tent in a field in Kent, it seems as though we are now standing in front of a mighty arena. LTA dominate the stage and command the crowd with such confidence and comfort, they appear to be of superstar status, giving the impression we are about to see something quite spectacular. And indeed we do. Consistently, professionally and often arrogantly they smash out anthem after anthem, keeping the crowd constantly entertained. A truly impressive performance, revealing exactly why they are about to skyrocket to global fame. [JB]
SHARKS – 7/10
Bringing a bit more of a mainstream punk rock brushed with some indie, Sharks truly are one of the most toned down bands to grace the Rock Sound stage throughout the whole of the festival weekend. Clearly this makes no difference as the band manage to pull in one of the biggest crowds for the whole of the Friday. Frontman James Mattock shows true passion for the music they're performing and eventually collapses on the floor playing the final notes to their set closer, 'No Gods'. Truly entertaining. [ZR]
THE JAMES CLEAVER QUINTET – 7/10
With their strange fusion of genres, The James Cleaver Quintet have more of a battle winning over the crowd than your straight up hardcore veterans do. However, that said, they perform whole-heartedly, sometimes teetering on the edge between success and failure, but not once falling into the bottomless pit of demise. Even with their sound cutting out at one point, they trudge on with a strong performance. [JB]
MARMOZETS – 9/10
It's rather insane to think how much Marmozets have progressed since the beginning of their huge growth spurt, which began the exact same time at last year's Hevy. Since their more humble selves on the smaller stage just 12 months ago, the Yorkshire math rockers have matured from Yorkshire Terriers to bulked British Bulldogs. 'Vexed' and 'Realise Real Eyes Real Lies' shine through the band's sheer talents, standing high above a lot of their older and more experienced peers gracing the stage over the weekend. Their new material shows that the only direction these guys are going is upwards with no descension in sight. [ZR]
MIXTAPES
Sadly, we were unable to catch this set.
OUR TIME DOWN HERE
Sadly, we were unable to catch this set.
THE BOTS – 5/10
Right now is a rather important time for The Bots and their career. Publicity and attention is beginning to bubble up, and to leverage and use this to its full potential they've got to prove they're worthy of the buzz. Sadly, from their Hevy performance at least, it seems they're just simply not. The duo seem far from confident on the elevated stage and ultimately their songs don't quite seem to make that much needed connection with the crowd. [ZR]
---
PUNKTASTIC STAGE
DEEZ NUTS – 3/10
The Australian hardcore boys that make up Deez Nuts are easily one of the bands the festival crowd are most looking forward to, at least that's what the amount of merch of the backs of the attendees would suggest. Sadly, despite the clear support, the band are just lackluster, monotonous and ultimately just a little dull. JJ Peters fails to provide the 'oomph' factor, thought honestly confessing his less than full potential vocals, that ultimately leave songs like 'If You Don't Know, Now You Know' and 'Your Mother Should Have Swallowed You' a little dull. [ZR]
TRAPPED UNDER ICE – 7/10
Trapped Under Ice take to the stage with a great deal of anticipation emanating from the waiting crowd. Having already been exposed to the UK on tour with Your Demise earlier in the year, TUI are treated like returning heroes. An opening salvo of 'Pleased To Meet You' and 'Half A Person' set the crowd off into a frenzy of moshing and fist pumping. On stage, the band tore it up, physical dominance matched the musical dominance that was being put out that afternoon. Dropping an almighty version of 'Believe' ensured that TUI threw down the gauntlet to every band that followed them. As good as everyone expected them to be. [JP]
REIGN SUPREME – 9/10
Rarely playing the UK, the anticipation surrounding Reign Supreme is colossal. Opening to 'Mother Superior', instantly the crowd goes off, and why wouldn't they? The music is perfect for getting the crowd moving. Masterfully crafted, the set swings from breakdowns into two-step segments into fast-paced straight up hardcore. Also switching from old classics to slightly heavier new songs off the upcoming record keeps the audience interested, as well as mosh-satisfied. Reign Supreme certainly know how to put on a show. [JB]
BLEED FROM WITHIN – 8/10
Scottish metalheads Bleed From Within may be one of the first "mosher" bands to perform over the weekend, and despite usually playing much smaller venues they adapt to the large open air stage surprisingly well. The bellows and screams from frontman Scott Kennedy resonate throughout the tent. Heavy hitters such as 'This Is Our Legacy' and 'The Novelist' get the mosh pits moving and the few samples of new material from their upcoming third full-length really displays the sheer talent the band hold. Must be all of that Irn-Bru. [ZR]
LAST WITNESS – 9/10
After touring with The Devil Wears Prada at the start of the year and with Your Demise in July, Last Witness have had a busy year. Straight away, you can see the complete confidence they have when walking out. Song after song, they pummel the crowd; anger and emotion streaming out of them; singer Theo tensing up with every burst of hate-filled vocals. Often his voice would drop from screams to spits of half clean/half unclean shouting, adding to the authenticity and sentiment. This performance certainly raised the bar for the other acts that followed and injected some pure, honest rage into the afternoon. [JB]
BLACKLISTERS – 6/10
With huge expectations for this band, I have to say I was a little let down. Their set was very broken up, with lengthy pauses between songs involving bad jokes. When they finally did kick into song, it somehow didn't translate well in a festival scenario. This isn't necessarily their fault, however, I can't help but feel that they perhaps should have tailored their set to 'fit in' better. Having said that, all was not lost. Their noisy, unapologetic style blasted through the tent whether people liked it or not, their belligerent punk side shining through. With a little more urgency about them, they could have been something special (in a dark basement would help too). [JB]
DESOLATED – 4/10
Unfortunately, Desolated's down tuned hardcore in the vein of Brutality Will Prevail doesn't seem to hit the spot as much as people had hoped. The vocals are sometimes absent for the mix and the guitars didn't have the necessary presence required to fill out a tent of that size. A few onstage collisions between band members added to the confusion of some of the songs, and overall the band will feel they could have pulled more out of the bag. [JP]
GNARWOLVES – 7/10
Gnarwolves have the rather unfortunate task of having to open up the festival on one of the main stages. This task was made even more difficult by security not opening the gates between the camp site and arena before their set started, leading to a race en masse for the fans to get to the front of the stage. Once the crowd were allowed to watch the band, everyone was treating to one of the most uplifting sets of the weekend. Drawing on material from their most recent EP, 'Cru', Gnarwolves put on a really good show and definitely win over some new fans. [JP]
---
RED BULL BEDROOM JAM STAGE
BROKEN TEETH – 9/10
Manchester wrecking crew Broken Teeth bring a powerful show to Hevy. From the very off, you could sense the band were bringing the hardest set of the weekend. Opening on the massive 'Soul Destroyer' the crowd set about inciting the most ignorant mosh they could muster, not one for the faint hearted. Frontman Dale Graham throws himself around the stage like a man possessed and doesn't let up his high level of intensity for the duration of the set. Set highlight is definitely 'Ain't No Rest For The Wicked', which sounds like a bomb going off in the Red Bull Bedroom Jam tent. Broken Teeth really prove just how strong UKHC is at the moment. [JP]
DEMORALISER
Sadly, we were unable to catch this set.
NAPOLEON – 7/10
Hardcore outfit Napoleon come onto the stage a little late and begin with a slightly slow start, but once they're into the full mood of their set the energy is unleashed and they perform one of the most intimidating sets on their stage that day. Frontman Joshua Baker gets right into the front lines to face the thick of the crowd, keeping things intimate and as sweaty as possible. [ZR]
BROTHERHOOD OF THE LAKE – 10/10
You know when you wake up to an empty, dreary landscape typically found in Britain. All your hopes and excitement for the forthcoming day are sucked out of you and you feel nothing but hollow. The bleak vastness of the grey sky merging with the grey, flat terrain directly reflects your mood. The reality of living in such a depressing environment turns into frustration. Frustration turns into anger. Anger turns into rage and you find yourself actually enjoying the grim plateau of despair; for you are now a part of it. This is how you feel when watching Brotherhood Of The Lake. With sun shining and beer flowing, the 'festival vibe' is completely shattered in the most gloriously sorrowful way. You remember you're not here for the 'hang-outs'. You're here for the music. Hard-hitting and cold like falling onto granite, BOTL consume you and that brief glimpse of happiness you had from being at a festival is hammered out of you and replaced with contempt (how you should be feeling) with the best performance across the entire weekend. [JB]
GRADER
Sadly, we were unable to catch this set.
ACODA – 8/10
Relatively small in comparison to other giants on the bill, Acoda make a return to Hevy once again proving why they deserve to be there. Gigantic melodies that hook you in, mixed with cleverly heavy breakdowns, Acoda have it all. Playing to an average-sized crowd doesn't deter them from putting on an energetic, emotion-filled show, a highlight of which was the song 'The Ludovico Technique'. [JB]
PAGE 44
Sadly, we were unable to catch this set.
NEVER MEANS MAYBE – 8/10
Essex underground rockers Never Means Maybe have been on the scene for a few years now. Those who may not be aware, they once went on tour with Bury Tomorrow back in 2009. Despite their past tour mates undoubtedly gaining a bit more mainstream success, Never Means Maybe pack a punch and talent that should be classed as a crime to have gone unnoticed so long. 'Inhale The Choas' sounds too huge to be able to fit on the RBBJ stage, so much so that frontman Renz Byrne even snaps a drum stick from his extra floor tom due to the intensity. [ZR]
Written by Zach Redrup [ZR], Josh Peett [JP] and Jack Bastard [JB]
Founder & Editor for DEAD PRESS!