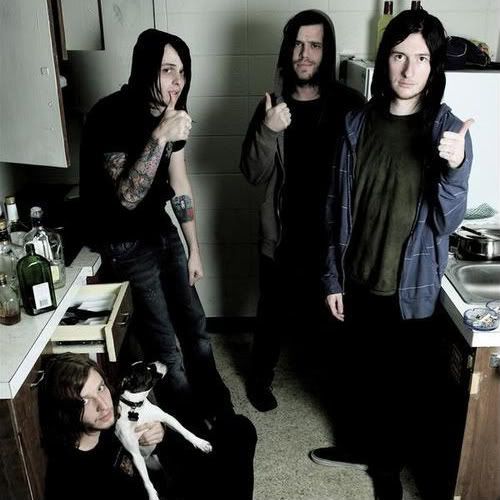 Date: June 15th, 2008
Venue: Main Stage, Download Festival
Support: N/A
Rating: 7/10
Website: www.fromfirsttolast.com
MySpace: www.myspace.com/fftl
After a past of many UK shows and festivals cancelled and a band member leaving, From First To Last storm strong and confident onto the main stage of Download festival this year.
Obviously the whole prospect of having a lead singer is now missing from the band's live performances, so arguably there's less activity, but this doesn't make From First To Last an unenjoyable band to watch without Sonny Moore. The band triumph through a set containing most of their news songs since the line-up change, such as 'Two As One', and deliver them well. Though the crowd is clearly too tired with their early show, the band themselves are far from fatigued, with the members prancing across the stage with large amounts of energy. When the band play their older songs 'The Latest Plague' and 'Ride The Wings Of Pestilence', their words are sung right back from their fans, showing their appreciation for the band sticking together through pretty hard times.
Though they need to work a bit more on their showmanship with their new line-up, From First To Last are showing no signs of backing down. If the loss of a strong band member won't bring these guys down, then very little will.
Written by Zach Redrup