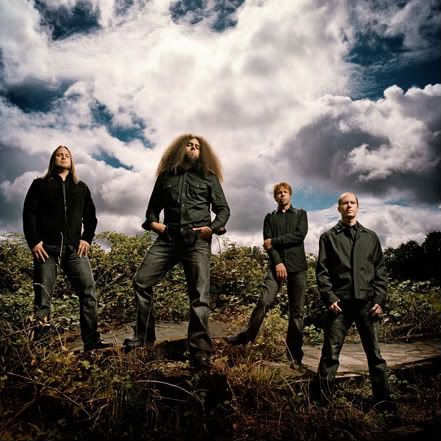 Date: June 15th, 2008
Venue: Main Stage, Download Festival
Website: www.coheedandcambria.com
MySpace: www.myspace.com/coheedandcambria
Rating:


One of the more epic and atmospheric bands of the line-up today, Coheed & Cambria, may be slightly too technical and a band with songs you need to think about too much for the booze intoxicated crowd on the festival's Sunday afternoon.
The more sober members of the crowd however were privileged enough enjoy the somewhat theatrical appearance, with the two women back-up singers joining in on most of the songs. Claudio Sanchez didn't present the songs or interact with the crowd much which would have made the show a little more personal, but, the songs were each performed almost perfectly, with a lot of fans singing back words to the likes of 'Favour House Atlantic' and 'Running Free'. Claudio Sanchez decided to show off his guitar skills during the set closer 'Welcome Home', playing the solo with the guitar behind his back whilst staring at the camera, and even playing it with his teeth.
Not the most interactive show, but for those sober enough it was an exciting, epic, and theatrical one to behold.
Written by Zach Redrup
Founder & Editor for DEAD PRESS!