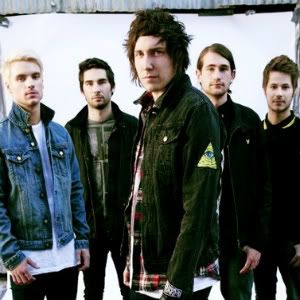 Date: March 28th, 2012
Venue: O2 Apollo, Manchester
Interviewer: Zach Redrup
Stream: YouTube
Website: www.youmeatsix.co.uk
Facebook: www.facebook.com/youmeatsix
Twitter: www.twitter.com/youmeatsix
It's impressive for any band to achieve what You Me At Six have done in the past five years since they released their debut album, nevermind one of their young age. Most recently, they even released the first ever single for a rollercoaster for Thore Park's latest addition, The Swarm. We caught up with bassist Matt Barnes at their recent show in Manchester to talk about the new single, their latest full-length album 'Sinners Never Sleep', upcoming touring plans throughout 2012 and more:
YOU CAN LISTEN TO THIS INTERVIEW HERE:
You can read our review of the band's performance that night by clicking here.
Written by Zach Redrup