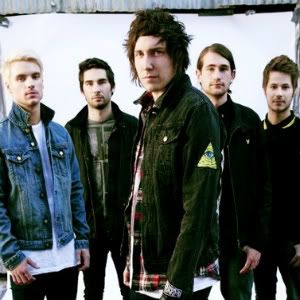 Date: December 16th, 2009
Venue: MEN Arena, Manchester
Interviewer: Zach Redrup
Download: None available
Stream: YouTube
Website: www.youmeatsix.co.uk
MySpace: www.myspace.com/youmeatsix
Rising faster and faster into major media spotlight and mainstream success, young pop-punk 5-piece You Me At Six finish off their 2009 year with a support slot touring with Paramore. With their second full-length 'Hold Me Down' soon to be released in early 2010 too, DEAD PRESS! decided to catch up with Josh Franceschi about the upcoming record, and about what has undoubtedly been the year that changed their lives completely.
YOU CAN LISTEN TO THIS INTERVIEW HERE WHILST READING THE TRANSCRIPT BELOW:
For a review of the show which took place that night, click here!
Written by Zach Redrup