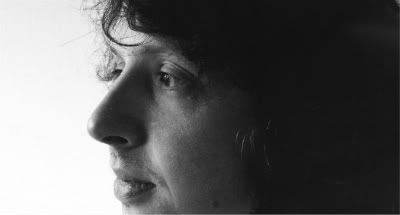 Though illegal downloading is an inevitability and of course an easy way for you to gain a lot of music fast, it's always nice if when you purchase an album the money is going to something beneficial and worthwhile. Wrongpop, a promotion company that's the brainchild of Stephen Lee Clarke, is releasing a charity compilation album in aid of the Deafness Research UK charity, with all profits going to the cause. We had a little chat with Stephen to talk about Wrongpop, how the idea of the compilation came to be and more:
DP!: Afternoon Steven, how're things going?
Stephen: All good in the hood, thanks for asking.
DP!: Wrongpop was born from your doing, can you tell us a little more about what it is, how it began and what it does for the music community today?
Stephen: Wrongpop is a non-profit DIY night that I started in Stoke-on-Trent in 2007, all for the love of music and friends and nothing else. People get a cheap night to see bands they like and discover new ones too. Having dealt with dodgy promoters myself being in bands for 15 years, I wanted to make sure that bands had costs covered and a full venue to play to. Good times for everyone.
DP!: Your latest project through Wrongpop is the new charity compilation album, which is aid of Deafness Research UK. How did the idea of creating a charity compilation album come to fruition?
Stephen: I made a compilation CD before as a thank you for people's support, and it's something I wanted to do again now that Wrongpop is 5 years old. But, then I got thinking of putting on a charity gig in London (where I moved last year) and thought why not do both a gig AND an album for charity?
DP!: Why did you settle on choosing Deafness Research UK as the charity organisation as the appropriate organisation for this release?
Stephen: I've raised money for this charity before to help a friend's nephew who needed a cochlea implant, so it was very easy to pick the same charity this time round. Something very close to me, as hearing is a sense often taken for granted.
DP!: Did you have any other charities in mind?
Stephen: I stuck with this charity as music is a great passion of mine, like it is with so many others, and I couldn't imagine not being able to listen to music. There are lots of great causes out there, but this means the most to me.
DP!: On the record you have a variety of different bands involved, including rather popular names like Pulled Apart By Horses. How did you go about choosing the acts to be involved and were they happy to help the cause?
Stephen: I wanted to mix things up by putting known bands like Pulled Apart By Horses, Part Chimp and Kong with bands people may or may not have heard of. Discovering new music is something I constantly enjoy, and I hope this album does that for others too. Choosing the bands was hard but lots of fun. I asked a few at a time and all were only too happy to get involved. 14 tracks, 7 exclusives, £5.00 and 100% profit goes to this amazing charity.
DP!: For people who might not be familiar with any of the bands featured on the compilation, why should they check the album out and pick up a copy upon its release on March 1st?
Stephen: Great question! Not only do people get 14 awesome tracks for a fiver, and a chance to get into some new music – they'll also be helping to raise money and awareness for those that can't. Win win situation.
DP!: Aside from the charity compilation, what else is currently in the pipeline with Wrongpop?
Stephen: There's going to be a charity gig on March 30th, where there'll be bands from the album playing and I'll also be revealing how much money we've all raised. I'll be announcing details soon via twitter (@wrongpop). Then, after that, I'm gonna keep putting gigs on for as long as possible.
DP!: Finally, is there anything else that you'd like to add and share with our readers?
Stephen: For sure. Please help spread the word and let people know they can get the album from
here. The Internet is a great place to share music and links. And ALWAYS check out support bands when going to see your favourite band's headline gig, you never know – they might become your new favourite band.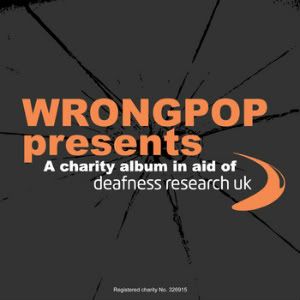 You can follow Wrongpop the band online on Twitter now. You can also stream and purchase the charity compilation from March 1st – March 31st from the BandCamp page (here). 100% of profits made from the record will be given to the Deafness Research UK charity.
Interview by Zach Redrup