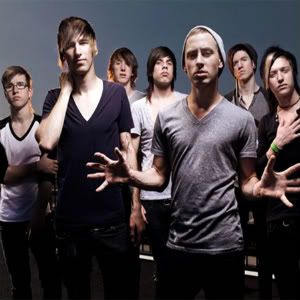 Date: September 28th, 2011
Venue: Club Academy, Manchester
Interviewer: Zach Redrup
Stream: YouTube
Website: www.woeisofficial.com
Facebook: www.facebook.com/woeis
Twitter: www.twitter.com/woeis
Upon the recent departure of vocalist Tyler Carter, things in the Woe, Is Me camp looked a little uncertain. However, after recruiting new singer Hance Alligood the band are back on the road with their first UK visit. We caught up with drummer Austin Thornton and guitarist Andrew Paiano and had a little talk about the whole vocalist situation, the upcoming re-issue of their album 'Number[s]', how they're finding it over in the UK and more:
YOU CAN LISTEN TO THIS INTERVIEW HERE:
A full review of their show that night can be found here.
Written by Zach Redrup