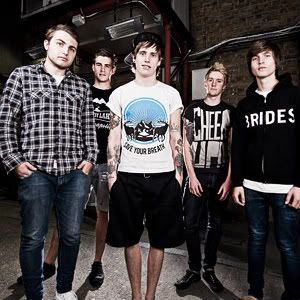 Date: May 30th, 2010
Venue: Slam Dunk Festival, Leeds University
Interviewer: Zach Redrup
Download: None available
Stream: YouTube
Website: None available
MySpace: www.myspace.com/wearetheoceanuk
Another year brings another Slam Dunk Festival, and at its home in Leeds We Are The Ocean are soon to play their set for the third consectutive year at the bank holiday festival. A few bands had already played at the festival before we managed to get a hold of the band in their label's merch tent outside. Their first headlining tour to support their debut released a few months ago soon approaches in October, so we had a chat about that and a few other different things.
YOU CAN LISTEN TO THIS INTERVIEW HERE WHILST READING THE TRANSCRIPT BELOW:
A full review of the festival including the band's set that day will be uploaded soon! Watch this space!
Written by Zach Redrup