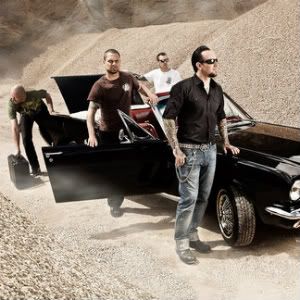 Date: October 28th, 2011
Venue: Academy 2, Manchester
Interviewer: Andrew Roberts
Stream: YouTube
Website: www.volbeat.dk
Facebook: www.facebook.com/volbeat
Twitter: www.twitter.com/volbeat
Probably the only band out there who've fused Elvis into rock and created what they call "Elvis Rock", Volbeat are definitely not your average run of the mill band who are mimicing any popular current phases. So, in saying that, we met up with the guys to talk about how the year has been for the band so far, how it feels to know there's also a Pokemon out there called Volbeat and more.
YOU CAN LISTEN TO THIS INTERVIEW HERE:
You can read our review of the band's performance that night by clicking here.
Written by Zach Redrup