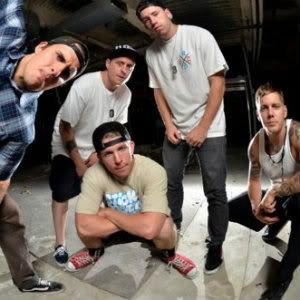 Date: April 11th, 2012
Venue: Club Academy, Manchester
Interviewer: Josh Peett
Stream: YouTube
Website: None available
Facebook: www.facebook.com/trappedunderice
Twitter: www.twitter.com/tuitillidie
Hardcore within the UK has been on a huge rise over the past few years, both with homegrown talent and various imports coming over and touring across the nation. One of such acts that we caught during their run through Manchester recently is Trapped Under Ice. We spoke with drummer Brendan Yates shortly after their set to talk about the genre and the scene, their recent album 'Big Kiss Goodnight', their set at Hevy Festival later on in the year and more:
YOU CAN LISTEN TO THIS INTERVIEW HERE:
You can read our review of the band's performance that night by clicking here.
Written by Zach Redrup