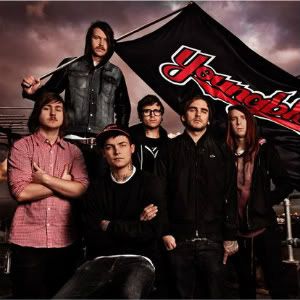 Date: October 28th, 2011
Venue: Academy 1, Manchester
Interviewer: Zach Redrup
Stream: YouTube
Website: None available
Facebook: www.facebook.com/theamityafflictionofficial
Twitter: www.twitter.com/amityaffliction
Australia has managed to export lots of great heavy bands over to our British shores over the past few years, and one of the most recent ones is The Amity Affliction, who recently gave their latest album 'Youngbloods' an official British release. We spoke with frontman Joel Birch about the album, how they find shows over in the UK, their progress on a new album and more.
YOU CAN LISTEN TO THIS INTERVIEW HERE:
You can read our review of the band's performance that night by clicking here.
Written by Zach Redrup