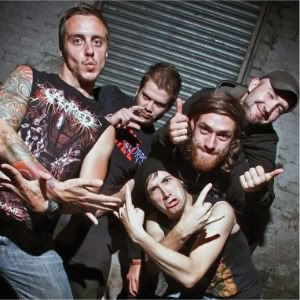 Date: October 1st, 2011
Venue: Club Academy, Manchester
Interviewer: Andrew Roberts
Stream: YouTube
Website: www.sylosis.com
Facebook: www.facebook.com/sylosis
Twitter: www.twitter.com/sylosis
With a fair few albums under their belt now, it's safe to say that Reading's Sylosis are a staple band when it comes to representing the British metal scene. During a headline tour in what's already been a great year, seeing them perform on the main stage at Sonisphere for one, we had a chat with the guys about said festival appearance, aswell as a few other things too.
YOU CAN LISTEN TO THIS INTERVIEW HERE:
A full review of their show that night can be found here.
Written by Zach Redrup