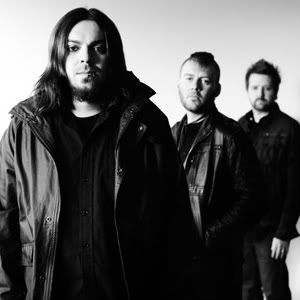 Date: March 11th, 2012
Venue: Academy 1, Manchester
Interviewer: Andrew Roberts
Stream: YouTube
Website: www.seether.com
Facebook: www.facebook.com/seether
Twitter: www.twitter.com/seetherofficial
Recently reduced down to a three-piece, South African rockers Seether haven't had the greatest of luck really. But, after revealing to us in this interview that they feel much better as a band when reduced to a trio, along with great chart positions for the singles currently released from latest full-length 'Holding Onto Strings Better Left To Fray', things are on the up. Find out what else the band had to say in our interview with the guys below:
YOU CAN LISTEN TO THIS INTERVIEW HERE:
You can read our review of the band's performance that night by clicking here.
Written by Zach Redrup