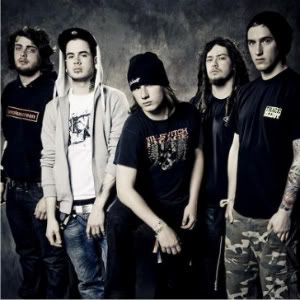 Date: March 28th, 2011
Venue: The Sugarmill, Stoke-on-Trent
Interviewer: Zach Redrup
Download: None available
Stream: YouTube
Website: www.risetoremain.com
MySpace: www.myspace.com/risetoremain
Awards from Metal Hammer and Kerrang! magazines, support slots with the likes of Iron Maiden and KoRn, appearances at Download and Sonisphere festivals, and all of which without a full-length album; Rise To Remain are currently one of Britain's most anticipated success stories in the metalcore genre. Whilst on their March tour supporting Funeral For A Friend, we caught up with vocalist Austin Dickinson and bassist Joe Cupcutt to talk about the forthcoming full-length, signing to EMI, and how they're finding the current tour:
YOU CAN LISTEN TO THIS INTERVIEW HERE:
A full review of their show that evening at The Sugarmill venue in Stoke-on-Trent can be read here!
Written by Zach Redrup