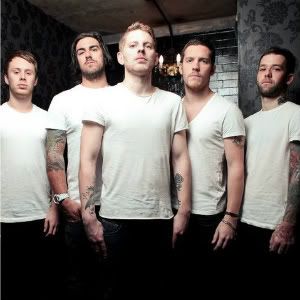 Date: August 7th, 2011
Venue: Hevy Festival, Kent
Interviewer: Josh Peett
Stream: YouTube
Website: None available
Facebook: www.facebook.com/thispolarnoise
Twitter: www.twitter.com/thispolarnoise
POLAR. have had a pretty mental 2011 so far, releasing their debut EP 'This Polar Noise' to great acclaim, playing support slots for big guns like Gallows and most recently going out on a headline tour of their own. We got a hold of guitarist Fabian Lomas to talk about it all, why they're such big party animals and news on their forthcoming first full-length record:
YOU CAN LISTEN TO THIS INTERVIEW HERE:
Unfortunately we were unable to cover POLAR.'s set at Hevy Festival.
Interview by Josh Peett
Written by Zach Redrup