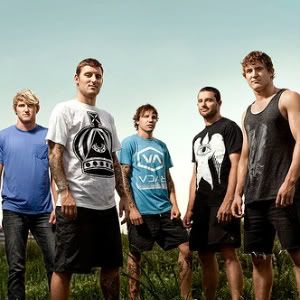 Date: November 15th, 2012
Venue: Academy 1, Manchester
Interviewer: Zach Redrup
Format: Audio
Website: www.parkwaydriverock.com
Facebook: www.facebook.com/parkwaydrive
Twitter: www.twitter.com/parkwayofficial
It goes without saying that Australian metalcore monsters Parkway Drive are easily one of the staple acts into the genre, creating album after album of brute intensity and maintaining a formidable live show to boot. With their new album 'Atlas' coming out just two weeks ago and the band currently touring off the record in the UK, we spoke with frontman Winston McCall in Manchester about the new album, their views on the environment (as touched upon in their music video for 'Dark Days') and more:
YOU CAN LISTEN TO THE INTERVIEW HERE:
You can also read our review of the band's performance that night by clicking here.
Written by Zach Redrup
Interview by Zach Redrup
Founder & Editor for DEAD PRESS! | Atheist and antitheist. | Judge of the quick & the dead since 1989.