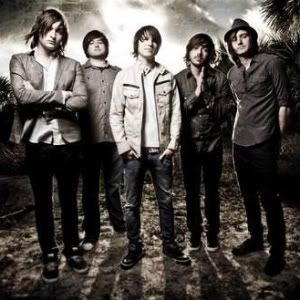 Date: September 21st, 2010
Venue: Academy 3, Manchester
Interviewer: Zach Redrup
Download: None available
Stream: YouTube
Website: www.framinghanley.net
MySpace: www.myspace.com/framinghanley
On their first ever headlining tour of the UK, rising American alt rockers Framing Hanley have managed to sell out a string of their dates, some of which (including the Manchester date) having already having a venue upgrade due to popular demand. DEAD PRESS! went to have a chat with vocalist Kenneth Nixon and guitarist Ryan Belcher to talk about their first visit to British shores, their popular cover of Lil' Wayne's single 'Lollipop', and how they feel about being added onto the 2011 Kerrang! Relentless tour in February…
YOU CAN LISTEN TO THIS INTERVIEW HERE:
A full review of their show that evening at the Academy 3 venue in Manchester can be read here!
Written by Zach Redrup
Founder & Editor for DEAD PRESS! | Atheist and antitheist. | Judge of the quick & the dead since 1989.