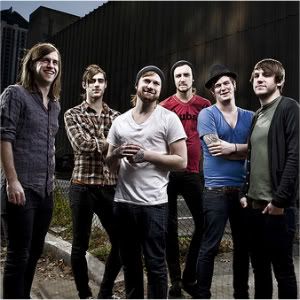 Date: May 22nd, 2010
Venue: The Roadhouse, Manchester
Interviewers: Zach Redrup
Download: None available
Stream: YouTube
Website: None available
MySpace: www.myspace.com/emarosa
With a new album hitting the shelves in a matter a months, and it also being the first recording with their line-up since 2008 involved, DEAD PRESS! caught up with Emarosa's vocalist Jonny Craig and bassist Will Sowers at The Roadhouse in Manchester during the UK leg of their European tour. They filled us in about the new sound to expect from their upcoming self-titled effort, and how they prefer playing shows in the UK than back home in the US.
YOU CAN LISTEN TO THIS INTERVIEW HERE WHILST READING THE TRANSCRIPT BELOW:
For a review of the show which took place that night, click here!
Written by Zach Redrup