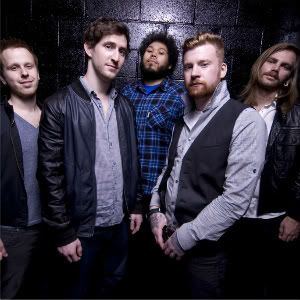 Date: May 28th, 2011
Venue: University, Leeds
Interviewer: Zach Redrup
Download: None available
Stream: YouTube
Website: None available
MySpace: www.myspace.com/dancegavindance
Back with their original reunited line-up, new album and just finishing back-to-back album shows in London, Sacramento's Dance Gavin Dance also scored their first UK festival performance since the band regrouped at this year's Slam Dunk Festival weekend. We sat down with the boys at the Leeds date of the festival to talk about the reformation, the London album dates and how they feel to be performing this year's Slam Dunk Festival amongst other things:
YOU CAN LISTEN TO THIS INTERVIEW HERE:
A full review of their show that day at the North (Leeds) date of the Slam Dunk Festival can be read here!
Written by Zach Redrup
Founder & Editor for DEAD PRESS! | Atheist and antitheist. | Judge of the quick & the dead since 1989.