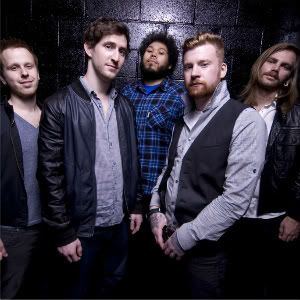 Date: May 1st, 2010
Venue: The Roadhouse, Manchester
Interviewers: Zach Redrup & Leah Baynham
Download: None available
Stream: YouTube
Website: None available
MySpace: www.myspace.com/dancegavindance
It's almost been a year since their last album and it's now the last date of their UK tour with support from In Fear And Faith. Second support act Asking Alexandria aren't around as they've went back to the US for Bamboozle festival, and their replacement Azriel couldn't perform due to illness. Still, singer Kurt Travis is gleefully singing Family Guy songs whilst making a sandwich before the rest of the band join DEAD PRESS! in The Roadhouse dressing room.
YOU CAN LISTEN TO THIS INTERVIEW HERE WHILST READING THE TRANSCRIPT BELOW:
For a review of the show which took place that night, click here!
Written by Zach Redrup