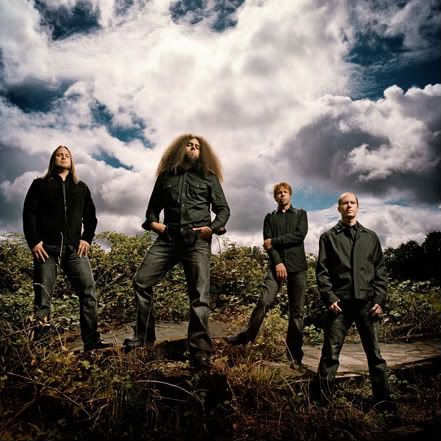 Date: November 12th, 2012
Venue: HMV Ritz, Manchester
Interviewer: Andy Roberts
Format: Audio
Website: www.coheedandcambria.com
Facebook: www.facebook.com/coheedandcambria
Twitter: www.twitter.com/coheed
Progressive rockers Coheed & Cambria have quite a few albums under their belt now, so why not go ahead and release a double album? That's exactly what they've done, with first part 'The Afterman: Ascension' in stores already and second part 'The Afterman: Descension' to follow in February. Whilst touring in the UK, we caught up with guitarist Travis Stever in Manchester to talk about the record, the plot behind the double-album, plans for the New Year and more:
YOU CAN LISTEN TO THE INTERVIEW HERE:
You can also read our review of the band's performance that night by clicking here.
Written by Zach Redrup
Interview by Andy Roberts