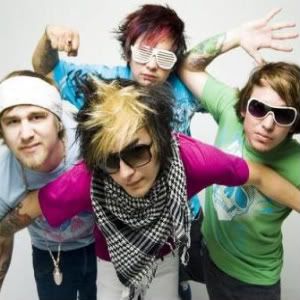 Date: April 13th, 2010
Venue: Club Academy, Manchester
Interviewers: Zach Redrup & Paul Smith
Download: None available
Stream: YouTube
Website: None available
MySpace: www.myspace.com/brokencyde
Often attacked with many hostile comments and reviews, New Mexico's Brokencyde are currently one of the most victimised and disapproved groups in the alternative music scene today, yet they're still managing to develop an ever growing fanbase. On their co-headlining tour with Jeffree Star we decided to catch-up with MikL to talk about how they feel about such negativity towards them and their music, how things began, and what's coming in the future:
YOU CAN LISTEN TO THIS INTERVIEW HERE WHILST READING THE TRANSCRIPT BELOW:
For a review of the show which took place that night, click here!
Written by Zach Redrup
Founder & Editor for DEAD PRESS! | Atheist and antitheist. | Judge of the quick & the dead since 1989.