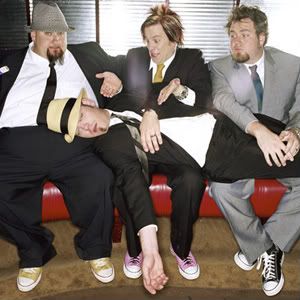 Date: March 28th, 2012
Venue: Club Academy, Manchester
Interviewer: Andrew Roberts
Stream: YouTube
Website: www.bowlingforsoup.com
Facebook: www.facebook.com/bowlingforsoup
Twitter: www.twitter.com/bfsrocks
Bowling For Soup have easily become one of the strongest staple acts in the pop-punk genre, especially now that the band are approaching 18 years since their formation and 11 studio albums under their belt. To add to their exceptional reputation, recently the band have been embarking on acoustic tours, with just members Jaret Reddick and Erik Chandler hitting the road as opposed to the full band. We spoke with Erik on the Manchester date of their latest UK acoustic tour to talk about their career, acoustifying their songs and more:
YOU CAN LISTEN TO THIS INTERVIEW HERE:
You can read our review of the band's performance that night by clicking here.
Written by Zach Redrup