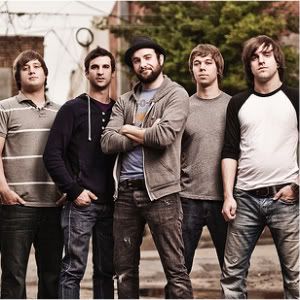 Date: October 21st, 2012
Venue: HMV Ritz, Manchester
Interviewer: Andy Roberts
Format: Audio
Website: www.augustburnsred.com
Facebook: www.facebook.com/augustburnsred
Twitter: www.twitter.com/abrband
It's a very rare occurrence for a metalcore band to create a full-length studio album revolving around the theme of a holiday season. Following a few consecutive years of releasing the one-off Christmas song, August Burns Red went ahead and did a full album of them. On their UK tour shortly after its release, we stopped by at the Manchester date to chat to the guys about the record, future plans and more:
YOU CAN LISTEN TO THE INTERVIEW HERE:
You can also read our review of the band's performance that night by clicking here.
Written by Zach Redrup
Interview by Andy Roberts