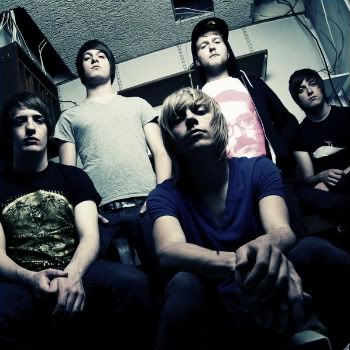 Date: August 7th, 2011
Venue: Hevy Festival, Kent
Interviewer: Josh Peett
Stream: YouTube
Website: www.architectsofficial.com
Facebook: www.facebook.com/architectsuk
Twitter: www.twitter.com/architectsuk
Despite a bit of a backlash due to a slight change in their sound, Architects' latest offering 'The Here And Now' catapulted the band to great heights and even managed to get them a strong slot at this year's Hevy Festival line-up. We had a little chat with vocalist Sam Carter whilst we were there to talk about the album, how he thinks people have been receiving it, their headline tour in November and a rather in-depth conversation about his love for Manchester United FC:
YOU CAN LISTEN TO THIS INTERVIEW HERE:
You can read our full review of the band's performance at Hevy Festival that weekend by clicking here.
Interview by Josh Peett
Written by Zach Redrup
Founder & Editor for DEAD PRESS!