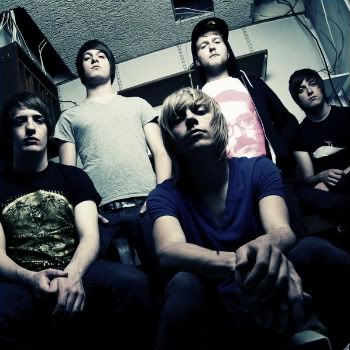 Date: October 2nd, 2010
Venue: Club Academy, Manchester
Interviewer: Zach Redrup
Download: None available
Stream: YouTube
Website: None available
MySpace: www.myspace.com/architectsuk
Rising from small name boys to a big named British metalcore act with their 2009 album 'Hollow Crown', Brighton's Architects are bombarding the UK on a tour where most of the dates have been sold out. Sold out shows make for a good show most of the time, especially when you're the tour headliners. Due to their recent great success, we decided to catch up with guitarist Tom Searle to discuss the tour, news on their upcoming album 'The Here And Now', and what they have planned for what could be their biggest year yet – 2011!
YOU CAN LISTEN TO THIS INTERVIEW HERE:
A full review of their show that evening at Club Academy venue in Manchester can be read here!
Written by Zach Redrup
Founder & Editor for DEAD PRESS!