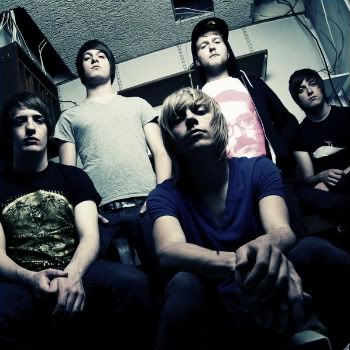 Date: November 12th, 2012
Venue: Academy 2, Manchester
Interviewer: Zach Redrup
Format: Audio
Website: www.architectsofficial.com
Facebook: www.facebook.com/architectsuk
Twitter: www.twitter.com/architectsuk
With their new full-length album 'Daybreaker', Brighton's Architects stepped away from the more personal messages within frontman Sam Carter and instead opted to tackle more socio-political issues that effect the masses. Though their return to their original sound brought back many doubters, their new lyrical content repelled others. At the Manchester date of their recent UK tour supporting the record, we spoke with bassist Ali Dean about the album, their set at Vans Warped Tour UK in London, progress on album number six and more:
YOU CAN LISTEN TO THE INTERVIEW HERE:
You can also read our review of the band's performance that night by clicking here.
Written by Zach Redrup
Interview by Zach Redrup
Founder & Editor for DEAD PRESS! | Atheist and antitheist. | Judge of the quick & the dead since 1989.