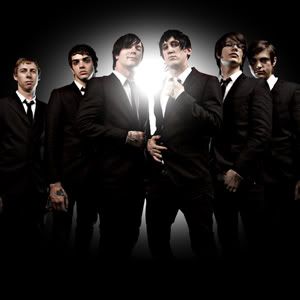 Date: April 18th, 2010
Venue: Club Academy, Manchester
Interviewer: Zach Redrup
Download: None available
Stream: YouTube
Website: www.alesanamusic.net
MySpace: www.myspace.com/alesana
With three albums under their belts, it's taken a little while for Alesana to start their first UK headlining tour. By the time April 2010 comes around such ambition becomes reality, which is well deserved after just releasing what may be their best record to date – an original story and album into one. We thought we'd catch up with main songwriter, guitarist and vocalist Shawn Milke to discuss 'The Emptiness', being a guitarist, musical influences and other Alesana related business.
YOU CAN LISTEN TO THIS INTERVIEW HERE WHILST READING THE TRANSCRIPT BELOW:
For a review of the show which took place that night, click here!
Written by Zach Redrup