With album number three 'Hope' hitting the shelves earlier this month, Welsh sextet The Blackout have been busy on a headline tour across the UK. Coming to the end of it all, the band are subheadlining the main Monster Energy stage at Hit The Deck Festival this year. We got in touch with vocalist Gavin Butler to talk about their upcoming festival appearance and their new record: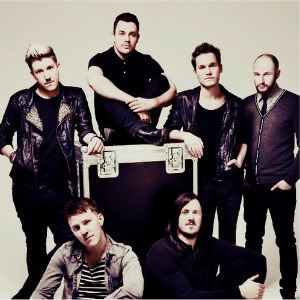 Zach: You're the main stage subheadliners at this year's Hit The Deck Festival, are you looking forward to it?
Gavin: We can't wait. We didn't hit Nottingham on our headline tour so we're biting at the bit. There's so many awesome bands playing that we're all friends with too. It's going to be an amazing day.
Zach: What can people expect from your set?
Gavin: Blood, sweat, spit and face melting.
Zach: Your appearance there coincides with your headline tour, how's that going so far?
Gavin: The tour has been amazing. Nearly all the dates have sold out. They've been some of the best shows we've ever played.
Zach: You've recently released your new album, 'Hope', how've you found the reception from critics and fans so far?
Gavin: It's always scary when you release a record, you slave over it for months and make this thing you love and think is the best thing you've ever done. Then you realise it and think, shit what will other people think? Especially fans who might take a slight change a direction to be a bad thing. But everyone has loved it, and it just seems to make it all worth while.
Zach: Are there any bands you're hoping to catch whilst you're at Hit The Deck?
Gavin: We Are The Ocean, Deaf Havana, Hyro Da Hero, The Swellers and Young Guns just to mention a few.
Zach: What plans do you guys have afterwards?
Gavin: We head to Europe with Funeral For A Friend four days after Hit The Deck for about a month. Then we're doing some festivals and then another headline run in October/November.
SET TIME: 20:00 – 21:00 (8:00pm – 9:00pm) on the Monster Energy stage.
RIYL: You Me At Six, Lost Prophets, Deaf Havana
LISTEN TO: Save Ourselves (The Warning), I'm A Riot? You're A Fucking Riot!, Higher & Higher
Founder & Editor for DEAD PRESS!