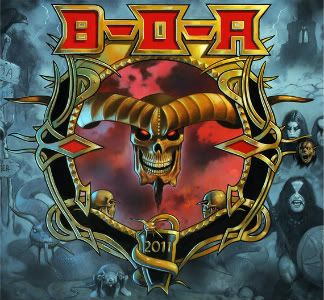 In the UK, Bloodstock Open Air Festival in Derby is the festival you have to go to if you want a weekend full of relentless heavy metal, and the 2011 line-up maintains the high quality that the festival has always been known to uphold. With the the final day of the festival now at hand, it's up to hard rock legends Motorhead to close things up right, and we took and few photos in the lead up to and at their set.
Featuring: Hell, 1349, Evil Scarecrow, Napalm Death, HammerFall, Exodus, At The Gates, Morbid Angel and Motorhead.
[miniflickr photoset_id="72157627326584053″ ]
Founder & Editor for DEAD PRESS!