The 'Fresh Faces Compilation' is a series of free-to-download compilation albums, consisting of tracks submitted by a variety of underground bands to help spread and expose their music to our readers and each others' fanbases. Any bands or artists interested in featuring on a future release in the series can find all the information and materials needed to apply here.
You can find and download the latest and any past releases in the compilation series below. Just click the relative links, and enjoy!
---
CURRENT RELEASE:
Fresh Faces Compilation #02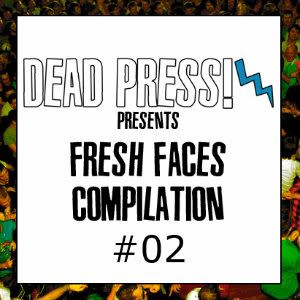 01.) The Detours – 'One Last Chance'
02.) Man Of The Hour – 'Adam, You've Got Lemonade'
03.) Laguna Sunrise – 'Rise Of Kings (Architects Of Fate)'
04.) From Embers – 'Crash & Burn'
05.) Abercion – 'On My Level (feat. Richard Lardner of Odessa)'
06.) Go Out With A Bang – 'Crashing Down'
07.) The Dead Betas – 'Chav Chant'
08.) At The Snow – 'Fool To Try'
09.) Dear America – 'Backseat Smiles'
10.) Two Tails – 'Monsters'
11.) ScreamDontWhisper! – 'Reach'
12.) Static Plan – 'Will'
13.) Heavy On The Ride – 'First In Last Out'
14.) Backfire – 'Breakthrough'
15.) DAOR – 'This Great Divide'
16.) Tongue Tide – 'Arctic Ice'
DOWNLOAD: CLICK HERE!
The download comes with all 16 tracks of the compilation in .mp3 file format, the front cover artwork, and a collection of small Notepad files containing the tracklisting, links for each of the bands and a thank you note from us. All files are compressed in a .zip folder, and can be unzipped (opened) using either WinZip or WinRAR, both of which are free to download if not already installed on your computer system.
Please feel free to share this album around with your friends. Any help in sharing and promoting the releases on Facebook, Twitter and anywhere else on the web would be greatly appreciated for both us as a site and all of the bands/artists featured on the album.
Facebook: facebook.com/deadpress
Twitter: @deadpresszine #freshfaces
Instagram: @deadpresszine #freshfaces
Tumblr: deadpress.tumblr.com
Enjoy!
---
PAST RELEASES:
You can download all past releases within the Fresh Faces compilation series by click on the respective artwork/link below:
Fresh Faces Compilation #01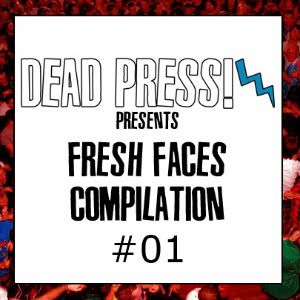 01.) Years – 'Here's To You'
02.) Daedalus' Right Eye – 'Mr. McKeif'
03.) I, Said The Spy! – 'Fighting Tides'
04.) Dead Retinas – 'Pure Gold'
05.) This Year's Winner Is… – 'Don't Go Now'
06.) Deers – 'Sleep.Recover'
07.) Taller Than Trees – 'The Wet Heat'
08.) Forever And A Day – 'Heebeegeebees'
09.) Hardships – 'Farewell'
10.) If Heroes Should Fail – 'Arras (I)'
11.) In Place Of Hope – 'Dark Roads & White Knuckles'
12.) Hymn For The Fallen – 'Risen'
13.) Paper Tigers – 'Summer On Blossom Street'
14.) Hopewrecker – 'Planet Of The Year'
15.) 7 Day Weekend – 'Hide'
16.) Jacob Eynon – 'Changing's Not On My Agenda'
DOWNLOAD: CLICK HERE!