Slam Dunk festival seems to be constantly pulling it out of the bag when it comes to stellar lineups. Every year it goes from strength to strength, and 2015 proves to be no different with Wembley-botherers You Me at Six headlining main stage. There are plenty more bands on show though, and very little time to learn all of their songs. That's where we come in, providing this handy guide to what each band is gonna play. Check out the individual Spotify playlists or scroll to the bottom for a full rundown.
---
A LOSS FOR WORDS
This tour is the last chance you'll have to see A Loss for Words as they're disbanding at the end of this year. We'll be losing one of the most consistently strong pop punk bands. Their set includes a fantastic cover of Jackson 5's 'I Want You Back'. This will be one not to miss. [MGS]
EXPECTED SETLIST:
1. Honeymoon Eyes
2. Distance
3. 40 Thieves
4. Pirouette
5. Raining Excuses
6. Hold Your Breath
7. I Want You Back (Jackson 5 cover)
8. Mt. St. Joseph
9. Wrightsville Beach
10. Stamp of Approval
---
AARON WEST & THE ROARING TWENTIES
The Wonder Years front man Dan Campbell's side project Aaron West And The Roaring Twenties will be one of Slam Dunk festival's more emotional performances as the character study across full-length album 'We Don't Have Each Other' unfolds. Making a rare UK performance as his side project this will be a set not to be missed. [JB]
EXPECTED SETLIST:
1. Our Apartment
2. Grapefruit
3. Runnin' Scared
4. Divorce and the American South
5. The Thunderbird Inn
6. You Ain't No Saint
7. Carolina Coast
---
ARCHITECTS
Since the release of Architects' critically acclaimed sixth album 'Lost Forever // Lost Together', the band have soared in popularity and now stand as one of the most important and exciting metalcore bands to have ever graced the planet. A headline slot on Slam Dunk's Monster Stage shows the strength of the 2015 line-up and the Brighton band are sure to close the day with a live show that their hype has been justifying all this time. The new album is sure to feature heavily with old gems from 'Hollow Crown' thrown in for good measure for what promises to be the set of the weekend. [MH]
EXPECTED SETLIST:
1. Broken Cross
2. The Devil Is Near
3. Dead Man Talking
4. Alpha Omega
5. Numbers Count for Nothing
6. Devil's Island
7. Castles in the Air
8. Early Grave
9. Naysayer
10. C.A.N.C.E.R
11. Follow the Water
12. Colony Collapse
13. Day In Day Out
14. Youth Is Wasted on the Young
15. These Colours Don't Run
Encore:
16. The Distant Blue
17. Gravedigger
---
AS IT IS
Another band that have an air of inevitability when it comes to stardom are As It is, who are tasked with an early slot to get everyone's excitement up. Their music is poppy enough to receive regular airplay but punky enough to call shades of Neck Deep et al. [MGS]
EXPECTED SETLIST:
1. Speak Soft
2. Cheap Shots & Setbacks
3. Sorry
4. Bitter Broken Me
5. Dial Tones
6. Concrete
7. Can't Save Myself
---
BEARTOOTH
Caleb Shomo's Beartooth are making waves in the rock & metal scene thanks to their unclassifiable album 'Disgusting'. Their live shows are always full of energy and thanks to their relative infancy touring the UK they're still fresh. Clashing with Trash Talk who will play some 500 metres away, it's certainly going to be an interesting one. [MGS]
EXPECTED SETLIST:
1. Relapsing
2. Ignorance Is Bliss
3. Dead
4. In Between
5. The Lines
6. I Have a Problem
7. Beaten In Lips
8. Body Bag
---
BEING AS AN OCEAN
Exquisite poetry offset by traditional basement-show aggression, Being As An Ocean are a unique leading light in contemporary hardcore. On stage, this breathless switch-a-roo between sweet and savage makes for a captivating spectical, and armed with their brand new single 'Little Richie', this Californian quintet are real Slam Dunk-besting prospects. [TB]
EXPECTED SETLIST:
1. Nothing, Save the Power They're Given
2. Mediocre Shakespeare
3. Little Richie
4. Death's Great Black Wing Scrapes the Air
5. L'exquisite Douleur
6. The Hardest Part Is Forgetting Those You Swore You Would Never Forget
7. This Loneliness Won't Be the Death of Me
---
BIG D & THE KIDS TABLE
When you inevitability crash from all the free Monster you drank in the morning, make sure you head on over to see Big D and the Kids table. Their mellow reggae melodies will sooth that pounding sugar headache of yours before kicking it in with some furious ska-punk. [AR]
EXPECTED SETLIST:
1. Steady Riot
2. My Girlfriend's On Drugs
3. Girls Against Drunk Bitches
4. LAX
5. Shining On
6. Try Out Your Voice
7. Digging In Your Nails
8. Little Bitch
9. Noise Complaint
---
BURY TOMORROW
Their explosive live show cementing them as show stealing contenders on any bill, Bury Tomorrow's pummeling metalcore intensity and towering clean hooks positively beg for crowd interaction. Tracks such as 'Lionheart' are sure to bring Slam Dunk to its knees. [TB]
EXPECTED SETLIST:
1. Man on Fire
2. Garden of Thorns
3. Royal Blood
4. Knight Life
5. An Honourable Reign
6. You & I
7. Of Glory
8. Lionheart
---
CARTEL
Fresh off their 10 year anniversary tour of their breakthrough album 'Chroma', Cartel are a must see at Slam Dunk festival as it marks the last time they will be gracing the UK shores with their presence. After delivering some pop-punk masterpieces over the years this festival appearance will see off the Georgia quartet with a bang. [JB]
EXPECTED SETLIST:
1. Settle Down
2. Luckie St.
3. Say Anything (Else)
4. Honestly
5. The Perfect Mistake
6. Conduit
7. Mosaic
8. Burn This City
---
CROSSFAITH
Although their rave-mosh stylings may be the epitome of 'acquired taste', Japanese quartet Crossfaith are an undeniably outrageous live act. A barbaric mash up of metalcore riffage and throbbing electronic touches, the sheer weighty impact of the tunes is offset by the bands euphorically energetic onstage personas. Expect chaos. And don't forget your glo-sticks. [TB]
EXPECTED SETLIST:
1. We Are the Future
2. Monolith
3. Jägerbomb
4. Countdown to Hell
5. Photosphere
6. DJ & Drum Solo
7. Eclipse
8. Leviathan
---
FINCH
The likelihood is that most people at Slam Dunk burnt out their 'What It Is To Burn' CD back in the early noughties, and Finch are worth seeing purely for the nostalgia alone but their comeback album 'Back To Oblivion' proved that the post-hardcore Californians are still fresh and hungry to make music. Voices at the ready to scream with Nate Barcalow on classics 'Letters To You' and 'Stay With Me' and relive your youth at the Monster stage. [MH]
EXPECTED SETLIST:
1. New Beginnings
2. Letters to You
3. Anywhere But Here
4. Brother Bleed Brother
5. Play Dead
6. Post Script
7. Stay with Me
8. Insomniac Meat
9. Two Guns to the Temple
10. Ink
11. What It Is to Burn
---
GALLOWS
With 'Desolation Sounds' still ringing in your ears, Gallows have squeezed in a Slam Dunk appearance amidst their hectic tour schedule. With fresh material and a handful of chaos-inducing classics, unless you want to keep your face in one piece, you would be insane to miss hurricane Gallows. [AR]
EXPECTED SETLIST:
1. Last June
2. Outsider Art
3. Misery
4. Mondo Chaos
5. Austere
6. Chains
7. Cult of Mary
8. In the Belly of a Shark
9. Cross of Lorraine
10. Orchestra of Wolves
---
GOLDFINGER
Goldfinger UK tours are like a good steak: rare as fuck. It's been several years since their last Slam Dunk appearance and longer still since we had an album from these LA punkers. Their set is simply a must-see, just from the crowd's reaction alone as Goldfinger are living proof that absence makes the heart grown stronger. [AR]
EXPECTED SETLIST:
1. Spokesman
2. Counting the Days
3. Just Like Heaven (The Cure cover)
4. Get Up
5. Here In Your Bedroom
6. I'm Down
7. Miles Away
8. Knowledge (Operation Ivy cover)
9. Superman
10. 99 Red Balloons (Nena cover)
---
KNUCKLE PUCK
Currently on the crest of a wave that threatens to never stop building, Knuckle Puck are doing disgustingly well for their age. Despite barely bothering their 20's and without a full-length record to their name, Knuckle Puck can already set themselves near the top of the pop punk pyramid. Get ready to relate to five nerdy guys more than you ever thought possible. [MGS]
EXPECTED SETLIST:
1. Bedford Falls
2. Gold Rush
3. Your Back Porch
4. Oak Street
5. But Why Would You Care?
6. Give Up
7. Fences
8. No Good
---
LOWER THAN ATLANTIS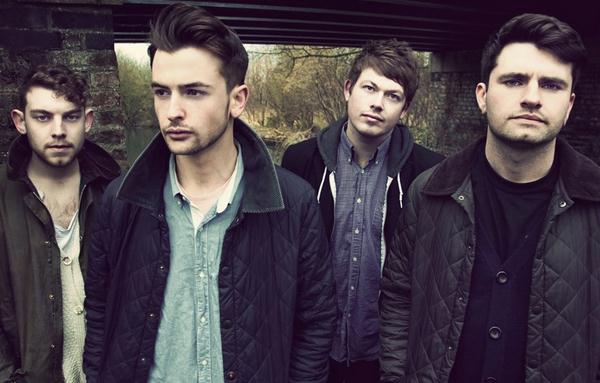 Lower Than Atlantis will return to the festival circuit this year with a new album under their belts. The set will undoubtedly revolve around songs from this record, while still including older gems from 'Changing Tune' and 'World Record'. [RH]
EXPECTED SETLIST:
1. English Kids In America
2. Ain't No Friend
3. Love Someone Else
4. Emily
5. Criminal
6. Deadliest Catch
7. Words Don't Come So Easily
8. Another Sad Song
9. Beech Like the Tree
10. Here We Go
---
MARIACHI EL BRONX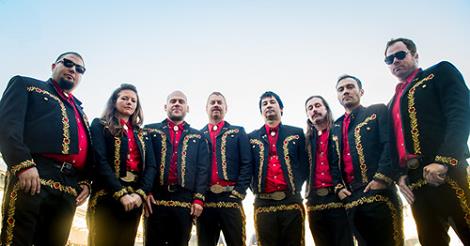 Given that it's a bank holiday weekend the chances of rain are an absolute certainty, in the occurrence of a miracle where there is some actual fucking sunlight what better soundtrack could there be other than Maricahi El Bronx. With tones and strums fresh out of the Meh-Hi-Co desert, grab a shot or nine of tequila at the bar and sway away to Matt Caughthran's velvety voice. [AR]
EXPECTED SETLIST:
1. Right Between the Eyes
2. Cell Mates
3. 48 Roses
4. Litigation
5. Holy
6. Sleepwalking
7. Wildfires
8. High Tide
9. Norteno Lights
10. New Beat
11. Revolution Girls
12. Clown Powder
---
MILLENCOLIN
Millencolin are back! The Swedish punk rock veterans have returned with their first record since 2008 and 'True Brew' is worth every second of the wait. Fast riffs and melodic choruses are on the menu as always and the consistent nature of all eight of the bands albums means that whatever comes out of their hat means you'll be in for a treat. Don't miss out on a rare visit to the UK from Millencolin by bopping along to 'No Cigar' and 'Fox' while you can! [MH]
EXPECTED SETLIST:
1. Penguins & Polarbears
2. Happiness for Dogs
3. Sense & Sensibility
4. Bullion
5. Man or Mouse
6. Cash or Clash
7. Carry You
8. Twenty Two
9. Duckpond
10. Olympic
11. Battery Check
12. E20 Norr
13. Ray
14. Farewell My Hell
15. Fox
16. Chameleon
17. No Cigar
---
MOOSE BLOOD
Seeing Moose Blood on Slam Dunk's smallest stage (Fresh Blood) will surely be a sight to behold. The emo starlets have made a huge impact on the scene despite only forming a few years ago. Now with a full-length album to their name, they could be a dark horse for one of the better sets of the day. [MGS]
EXPECTED SETLIST:
1. Bukowski
2. Swim Down
3. Pups
4. Chin Up
5. Stay Here
6. Evening Coffee
7. I Hope You're Missing Me
8. Gum
9. I Hope You're Miserable
10. Boston
---
NECK DEEP
Without a doubt one of the UK's brightest shining lights at the moment are Wrexham's Neck Deep. They can now count themselves as Wembley-beaters thanks to a triumphant supporting set to All Time Low recently, and with the arrival of album #2 in the coming weeks it'll surely be a set to remember on the Main Stage. [MGS]
EXPECTED SETLIST:
1. Losing Teeth
2. Tables Turned
3. Damsel in Distress
4. Crushing Grief (No Remedy)
5. All Hype, No Heart
6. Over and Over
7. Can't Kick Up the Roots
8. Growing Pains
9. A Part of Me
10. Kick It
11. What Did You Expect?
---
PVRIS
Electro-rockers PVRIS are quickly soaring in popularity, and Slam Dunk is to be their first UK festival dates after a tour supporting Lower Than Atlantis earlier in the year. One of the most hyped new bands at the moment these are not ones to miss. [RH]
EXPECTED SETLIST:
1. Smoke
2. Mirrors
3. Fire
4. White Noise
5. St. Patrick
6. My House
---
REEL BIG FISH
If breakdowns and screaming aren't your thing then the headliner for you are the Ska-punk pioneers, Reel Big Fish. With the braps of the brass section over their relentless punk riffs you will either be in a dancing like a moron or running rabid in a circle pit. Both scenarios are fucking awesome and Reel Big Fish never fail to induce a smile in even the most serious of metal heads. [AR]
EXPECTED SETLIST:
1. Everyone Else Is an Asshole
2. All I Want is More
3. She's Famous Now
4. Alternative Baby
5. The Kids Don't Like It
6. Brown Eyed Girl (Van Morrison cover)
7. I Dare You to Break My Heart / Good Thing
8. Trendy
9. Your Guts (I Hate 'em)
10. The New Version of You
11. I Know You Too Well to Like You Anymore / She Has a Girlfriend Now
12. Where Have You Been / Hiding In My Headphones
13. Sell Out
14. Beer
15. Take on Me (a-ha cover)
---
SEAWAY
Canadians Seaway have popped up on the pop punk scene recently thanks to their appearance on Neck Deep's Intercontinental Championships tour. They were an underrated success on that tour thanks to their indisputable maple leaf-beating charm. While their peers sing of failed relationships, Seaway seem more fussed about hockey and back to front baseball caps. Take the Fresh Blood stage option for a damn fun time. [MGS]
EXPECTED SETLIST:
1. Your Best Friend
2. No Direction
3. Puddles
4. Slowing Down
5. The Let Down
6. Keep Your Stick on the Ice
7. Sabrina the Teenage Bitch
8. Alberta
9. Shy Guys
---
SET IT OFF
Despite some recent unpleasantness that resulted in the axing of Set It Off's bassist, the pop rock hopefuls will still continue on being heartthrobs across Slam Dunk's main stage. They're also tasked with opening proceedings proper. As a support for You Me at Six, it's a solid choice to start the day. The clash with As It Is on the Macbeth stage is a curious one though. [MGS]
EXPECTED SETLIST:
1. Forever Stuck In Our Youth
2. Ancient History
3. The Haunting
4. Breathe In, Breathe Out
5. N.M.E
6. Bleak December
7. Dream Catcher
8. Tomorrow
9. Wolf In Sheep's Clothing
10. Problem (Ariana Grande cover)
11. Partners In Crime
12. Miss Mysterious
13. Swan Song / Horrible Kids
14. Why Worry
Note: Setlist predicted on UK tour when set was longer.
---
STICK TO YOUR GUNS
Stick To Your Guns have become the new hope in international hardcore with their brilliant new album 'Disobedient' being the most promising release in the genre this year. Jesse Barnett always steals the show with the mic and ensures there won't be a second of rest during the Californians set on the Impericon stage. Watch out for the monster sing-a-longs in 'Against Them All' and 'We Still Believe' to experience some of the best melodic hardcore of the last decade. [MH]
EXPECTED SETLIST:
1. Nobody
2. Empty Heads
3. Amber
4. What Choice Did You Give Us?
5. Such Pain
6. Nothing You Can Do to Me
7. Bringing You Down
8. What Goes Around
9. I Choose Nothing
10. We Still Believe
11. Diamond
12. Against Them All
---
THE BRONX
American party hardcore kings The Bronx are here to make your closing set choice even more difficult that you could have even imagined with a headline set on the Impericon stage. Vocalist Matt Caughthran is sure to be in the heart of action with his trademark energy and punk rock attitude as the LA band riot through hit after hit from their 4 eponymous albums. Highlights are sure to include the ruckus of 'Heart Attack American' and 'Knifeman' but truthfully the guys could reach into their back catalogue and pick anything out and still leave the stage to a sweaty crowd screaming their name. [MH]
EXPECTED SETLIST:
1. Unholy Hand
2. Shitty Future
3. I Got Chills
4. White Tar
5. Inveigh
6. Rape Zombie
7. Kill My Friends
8. Along for the Ride
9. Too Many Devils
10. White Guilt
11. False Alarm
12. Past Lives
13. Knifeman
14. Heart Attack American
15. History's Stranglers
---
THE WONDER YEARS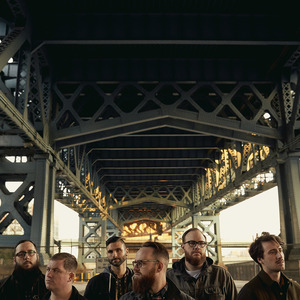 Across the world, The Wonder Years are so beloved it's a wonder that they're not headlining festivals like this. Given a headlining slot on the Macbeth stage, you'll need two tickets for the feel train if you want to see 45 minutes of classic pop punk done properly. [MGS]
EXPECTED SETLIST:
1. Dismantling Summer
2. Don't Let Me Cave In
3. Local Man Ruins Everything
4. My Life as a Pigeon
5. Washington Square Park
6. The Devil in My Bloodstream
7. Melrose Diner
8. Woke Up Older
9. There, There
10. Passing Through a Screen Door
11. A Raindance in Traffic
12. Came Out Swinging
---
THIS WILD LIFE
Still enjoying their change of pace from previous work, Californian duo This Wild Life will be providing one of the festivals more mellow performances. Fresh off the back of a UK tour the two boys will be hoping to make a lasting impression with the work from their latest full length release 'Clouded' across the Slam Dunk weekend. [JB]
EXPECTED SETLIST:
1. History
2. Over It
3. Ripped Away
4. Better With You
5. First Date (blink-182 cover)
6. Bound to Break
7. Puppy Love
8. Sleepwalking (Bring Me the Horizon cover)
9. Concrete
---
THY ART IS MURDER
With these fearsome Aussies currently the darlings of state of the art brutality, Thy Art Is Murder's devastating live show is dead set to be a Slam Dunk high-point. Make sure to catch the the band rounding off their 'Hate' campaign in murderous style before new full length 'Holy War' assures global domination. [TB]
EXPECTED SETLIST:
1. Defective Breed
2. Shadow of Eternal Sin
3. Infinite Death
4. The Purest Strain of Hate
5. Dead Sun
6. Whore to a Chainsaw
7. Cowards Throne
8. Doomed from Birth
9. Reign of Darkness
---
WE ARE THE OCEAN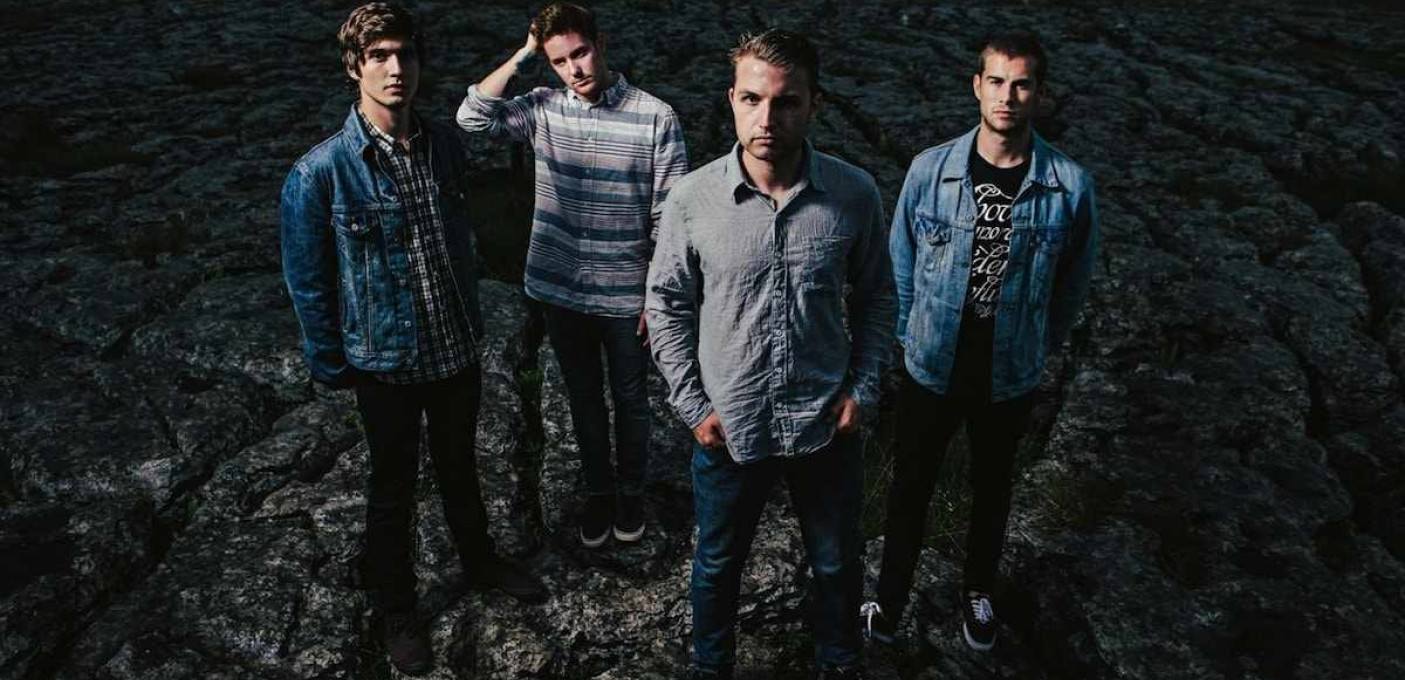 Back with a brand new album just in time for Slam Dunk, We Are The Ocean are ready to unleash the tracks from 'Ark' to the Main Stage audience and show off their new epic sound. Radio play has been good to the Essex band as of late with 'Holy Fire' hitting the day time slots and the bank holiday festivals will be the best place to see them while they're at the height of their new material cycle. Come hit the high notes with Liam Cromby and look out for the old material sneaking into the end of the set. [MH]
EXPECTED SETLIST:
1. Do It Together
2. Shere Khan
3. Good for You
4. Ark
5. Machine
6. The Road
7. Bleed
8. Young Heart
9. The Waiting Room
---
WHILE SHE SLEEPS
Fresh from their spectacular comeback tour with Cancer Bats, Sheffield luminaries While She Sleeps have marked their return in dramatic fashion in recent months. With a set bolstered with bloodthirsty cuts from their widely lauded sophomore 'Brainwashed', we can count on Sleeps deliver perhaps the most thrilling appearance of the day. [TB]
EXPECTED SETLIST:
1. New World Torture
2. Brainwashed
3. This Is the Six
4. Trophies of Violence
5. Dead Behind the Eyes
6. Four Walls
7. Crows
8. Seven Hills
---
YOU ME AT SIX
This year's headliners You Me At Six are no strangers to the festival, first playing in 2007, then releasing their debut album 'Take Off Your Colours' under Slam Dunk Records a year later. While they've confirmed the rumours of them playing their debut in full, they have said they'll play quite a few songs off it in celebration of both 10 years of the band, and the festival. Although the band will still almost certainly play more recent hits such 'Underdog', 'Bite My Tongue', 'Lived A Lie', and 'Fresh Start Fever'. [RH]
EXPECTED SETLIST:
1. Room to Breathe
2. Stay with Me
3. Loverboy
4. Save It for the Bedroom
5. The Consequence
6. Kiss and Tell
7. Underdog
8. Carpe Diem
9. The Dilemma
10. Reckless
11. Call That a Comeback?
12. Take Off Your Colours
13. Forgive and Forget
Encore:
14. Bite My Tongue
15. Fresh Start Fever
16. Lived a Lie
---
ZEBRAHEAD
Unlike other bands of their stature, in terms of consistency Zebrahead are one of the best acts out there. Each and every album is as lively and furious as the last, with their live shows being no exception. In fact, they are of the select elite where you will be GUARANTEED to have a fantastic time in their energetic and merciless pits. [AR]
EXPECTED SETLIST:
1. Hell Yeah!
2. Call Your Friends
3. Postcards from Hell
4. Into You
5. Wannabe (Spice Girls cover)
6. Mental Health
7. Hello Tomorrow
8. Playmate of the Year
9. Devil on My Shoulder
10. Anthem
---
---
FULL SPOTIFY PLAYLIST
Want to subscribe to this playlist? Click here and then click subscribe.

All setlists are unconfirmed. Data compiled from setlist.fm.
Written by Jon Barlow [JB], Mike Heath [MH], Tony Bliss [TB], Andy Roberts [AR], Rhys Hawke [RH], and MG Savage [MGS] .