We all know that the mainstream in the last few years have been dominated by manufactured boy bands, passing themselves off as more than mere pop bands by their ability to play instruments, and in some cases not even then. We all know who I'm talking about. They took pop-punk and soiled its good name, and warped it beyond recognition. However, something seems to have kicked in in 2011, are we growing tired of this mainstream bullshit fad? Probably not, but growing in the underground is a movement that is growing stronger and stronger by the day and is even starting to make its push for broader horizons.
I am, of course, talking about the 'Defend Pop Punk' movement. Whilst this is nothing more than a slogan from a Man Overboard t-shirt, the statement is still a valid one and with the rise of bands such as A Loss For Words, The Story So Far and Transit combined with the staying power of New Found Glory (who existed when these corporate drones were in nothing more than diapers) and the rapid growth of Set Your Goals, Four Year Strong and A Day To Remember, the scene looks stronger than ever.
From the biggest bands in the scene to the smallest, 2011 has been filled with amazing albums, some not so good albums and some amazing live shows. Any way that you look at it, 2011 was a year dominated by pop-punk.
So, to celebrate what we think is something brilliant, we have provided you with a lowdown on what's been happening the last 12 months. We've spoken to the people who've been doing it, giving you the chance to listen to what's been happening, giving you a chance to remember what's happened and allowing you look forward into the future. Any way you want to go, DEAD PRESS! has you covered.
---
TOP 10 POP-PUNK ALBUMS OF THE YEAR & THE BEST OF THE REST
10.) Title Fight – Shed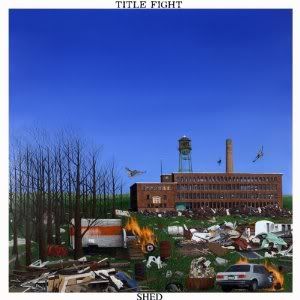 "Title Fight have, for such a young band, displayed a certain ambition but without alienating their core values. Injecting a hint of subdued melodicisms into the established stomp has aided a more rounded listening experience, yet remaining as urgent and intense as ever, 'Shed' is a solid effort from an outfit that are still to deliver their knockout punch, but are certainly squaring up mightily to do so."
DP! Rating: 7/10
---
09.) Basement – I Wish I Could Stay Here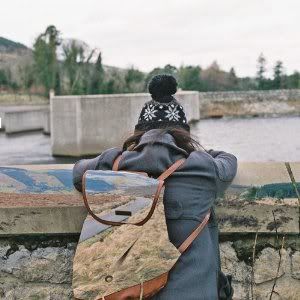 "In a modern scene dominated by clichés and unnecessary breakdowns around every corner, Basement sticks to the old-fashioned route, playing Title Fight-esque punky rhythms with an heir of nostalgia about them… they give the impression that they're giving their all on every song."
DP! Rating: 8/10
---
08.) Four Year Strong – In Some Way, Shape Or Form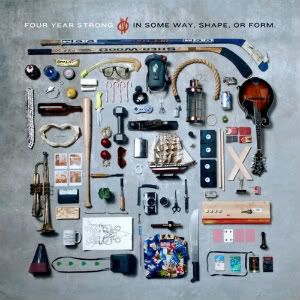 "This is a good album… full of huge choruses, big riffs and powerful songs… massive guitars… a statement of intent from Four Year Strong… your new favourite band is coming your way."
DP! Rating: 7/10
---
07.) Set Your Goals – Burning At Both Ends
"An album bursting with catchy hooks and thriving melodies… a poppy, hook filled paradise which is dying to be played live. Yes, it's different, but different is good and in this sense, different is great."
DP! Rating: 8/10
---
06.) Transit – Listen & Forgive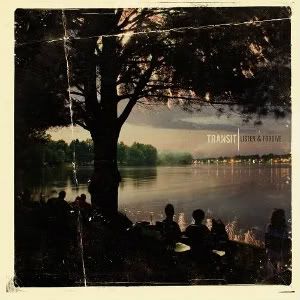 "This is an incredible album… bursting with impeccably catchy hooks, infectious melodies and huge sing alongs… 'Listen & Forgive' is more than worthy of the hype surrounding it… Transit are one of the most exciting bands in the world right now."
DP! Rating: 8/10
---
05.) The Wonder Years – Suburbia, I've Given You All And Now I'm Nothing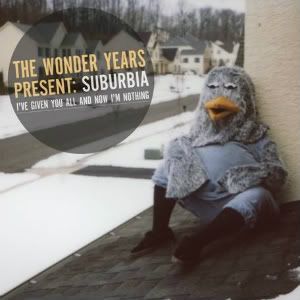 "Getting better is exactly what the band is doing, as with every release they appear to step it up one more notch… This record is nothing more than a natural progression for one of the scene's most promising bands, and it is an impressive listen combining all the best elements from the best pop-punk bands around right now. Well worth a butchers if you've been foolishly unaware up until now."
DP! Rating: 8/10
---
04.) Man Overboard – Man Overboard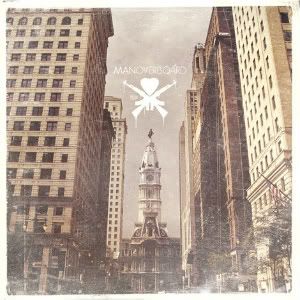 "This is the kind of record that despite being so gorgeously catchy, doesn't feel like a guilty pleasure at all because of the true message behind the music, their overwhelming desire to play the music that they grew up listening to, and just making it, well, better… If they continue to make records as good as this then the future of the pop-punk scene looks bright, very bright indeed."
DP! Rating: 8/10
---
03.) Lower Than Atlantis – World Record
"This is a fantastic album, an album that should be admired and should be one that brings people together. Lower Than Atlantis deserve everything that this album is going to do for them… no generic breakdowns, high pitched vocals or ripped jeans, just full-on heart and soul. Not to forget the best bit of all, they are among many young bands steadily guiding the future of British music to safe shores. Fantastic."
DP! Rating: 9/10
---
02.) A Loss For Words – No Sanctuary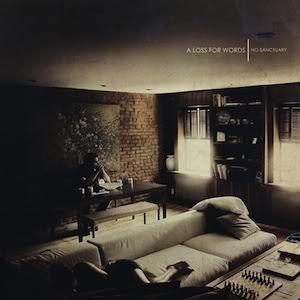 "AL4W show no sign of slowing down on their sophomore original full length 'No Sanctuary'… fantastic melodies… huge sing-alongs and sugary sweet melodies… this is pop-punk at its finest… a contemporary classic… perfect."
DP! Rating: 10/10
---
01.) The Story So Far – Under Soil And Dirt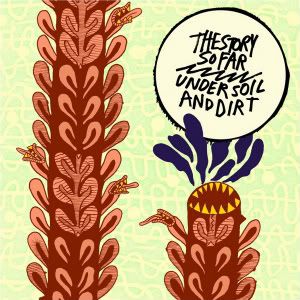 "Pop-punk is about being real, having heart and generally having a fucking good time. With this criteria set out, Bay Area quintet The Story So Far step up to the plate with their brilliant debut full-length, 'Under Soil And Dirt'. There is no box left un-ticked, it's uncompromising throughout and is no holds barred good fun. The band's debut EP and split with Maker went down well, and they have began to gather pace in the scene, and this full-length has definitely cemented their place as one of the scene's front runners.
From the moment 'Under Soil And Dirt' kicks into life with the short intro 'States And Minds', you know you're in for something special. You would be right in thinking this as every track on this record is as special and as good as the one before it. Tracks like sure to be fan favourites 'Roam' and 'Mt. Diablo' sound absolutely huge as the band pack their tight riffs and pounding drums under Parker Cannon's raw yet hugely melodic vocals. In a genre that is renowned for wearing its heart on its collective sleeve, The Story So Far do just this with lyrics like "Fuck an apology, I'm not sorry for anything / I've been holding back my apathy for far too long" cutting straight to the point, and as a result make 'High Regard' one of the best songs on the album, no, that I have ever heard.
The same could be said for many songs on this album, if not all of them. Whether the band are quickening the pace with the explosive 'Quicksand' or slowing things down with the relaxed 'Placeholder', they never step out of anything other than fifth gear. The brilliance of the album is relentless and it will make you want to listen over and over again.
This may be the perfect pop-punk album, it may just be a contender for album of year and all credit to these lads for making an album so brilliant. 'Under Soil And Dirt' will hopefully set up a very bright future for this band. God knows they deserve it."
DP! Rating: 10/10
---
BEST OF THE REST:
Outside of the top 10 records, there have been major waves made by other bands in the scene. Now, you didn't think we would miss them out did you? Of course not. In the shorter form of music, the EP, bands like Hit The Lights, Daytrader, Forever Came Calling and Handguns have brought out two very good releases. Although the stand-out EP of the year award goes to Broadway Calls for their fantastic 'Toxic Kids', which signals the return of Oregon's finest in emphatic style. Fellow American's Major League continues to go from strength to strength with the release of their new EP 'Variables', and hardcore pop-punk party starters Kid Liberty also released their interesting new EP 'Give Up. Give In', featuring a mix of acoustic tracks and covers.
If you like your pop-punk with a little bit of nostalgia, then there have been new releases for the original new wave of pop-punk bands New Found Glory and Blink-182, with one impressing slightly more than the other… mentioning no names. There have also been new albums from Saves The Day and Yellowcard, two more pioneers of the game who toured together in December.
If summer-y pop-punk is your thing, then you are bound to love Fireworks' new release, 'Gospel'. Bursting with hooks and summer-y riffs, it will have you singing and bouncing along in no time. Speaking of summer, The Dangerous Summer have returned to the scene with their chirpy new album 'War Paint'. Another band bringing the fun back to the genre is This Time Next Year, who returned with their new record, 'Drop Out Of Life'. Just because summer has gone doesn't mean you can't still have a good time with these three cracking albums.
For those who enjoy that bit more punk than pop, there have been plenty of good albums in this department as new albums have come from Bayside and The Swellers. There has also been a brilliant return from emotional punk rockers Polar Bear Club with their new album, 'Clash Battle Guilt Pride'.
On another more emotional front, LA four-piece Seahaven released their debut full-length, 'Winter Forever'. Mixing a blues mood with clear rock and roll and pop-punk influences, it makes for an interesting listen. As too have Californians Joyce Manor, who are beginning to build quite a following.
Brit rockers You Me At Six have had an emotional twelve months, and to cap it all off was their fantastic new album, 'Sinners Never Sleep'. Moving away from more of a pop-punk sound to a straight up rock one, we still include it on our list because let's face it, they're bloody good lads. Other British bands doing these shores proud are Save Your Breath, who released their debut album, 'Vices'. As well as this, Lazy Bear Records put out their own compilation, featuring some of the best British tracks including Kids Can't Fly, Sell Your Sky and The Headstart.
For good clean fun, you need look no further than bands like Living With Lions, Latin For Truth, Crucial Dudes and Red City Radio, who have all released stellar albums in 2011. You may have a hard time finding them in your local record store, but keep going because they're worth the wait.
In a genre that is becoming ever more crowded, it's good to see bands like Balance & Composure and Such Gold release albums that continue to challenge the listener into listening to more than just your standard pop-punk record.
For those who like their pop-punk with a bit of oomph, Parisian powerhouses Chunk! No, Captain Chunk! re-released their album 'Something For Nothing' to good reviews. Their breakdown laden, snyth heavy easycore will have you pogoing and singing along in no time, if you can understand their lost in translation English that is.
Speaking of the French, fellow Frenchies Can't Bear This Party released the deluxe edition of their fantastic debut album, 'Ain't No Princess'. Filled with some brilliant easycore hooks, some laugh out loud sound effects and plenty of crunching riffs, you may just be in for a surprise.
---
BAND INTERVIEWS:
If you want to find out what the people who have made this year so great have to say for themselves then check out our interviews with these bands:
The Story So Far (here)
A Loss For Words (here)
---
SPOTIFY PLAYLIST:
If you want to check out some new music, catch up on the year or catch up with your favourite bands then you will want to check out our DEAD PRESS! pop-punk playlist 2011 on Spotify.
Featuring tracks from Handguns, The Story So Far, Four Year Strong, Set Your Goals and much more.
Written by Oliver Thompson
Founder & Editor for DEAD PRESS!